Arts District
The Performing Arts Center opened a decade ago. And the neighborhood is now edging toward realization.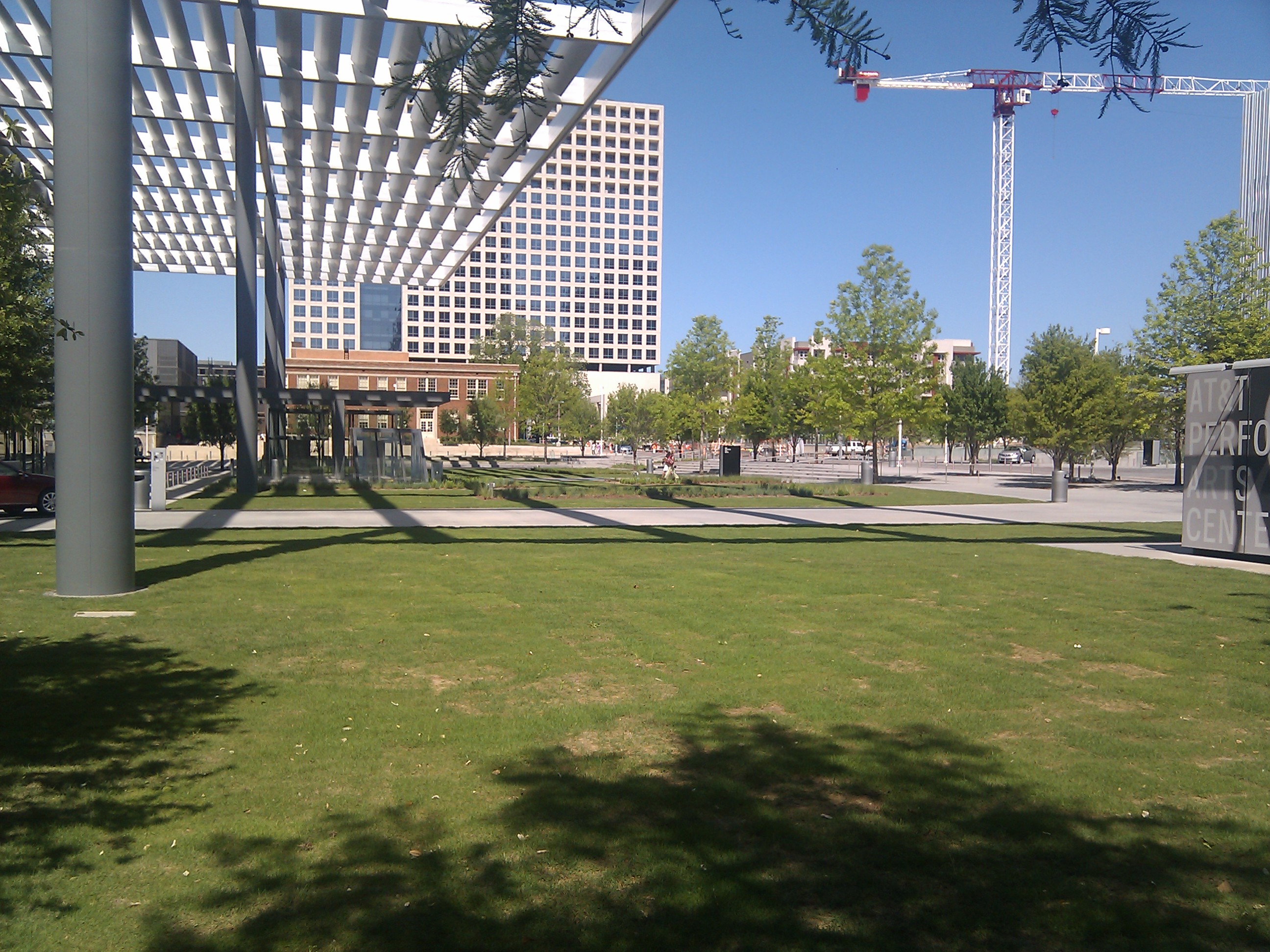 Architecture & Design
Elaine D. and Charles A. Sammons Park
, the plaza at the heart of the AT&T Performing Arts Center, was imagined as a populist urban oasis, a space that would become a destination -- teeming with life day and night. Now, six months after the opening, there's one simple problem: where are the people? One of the park's principal designers,
Deb Mitchell with JJR Associates
, the firm that teamed with French landscape designer Michel Desvigne to create Sammons Park, is taking a wait-and-see approach. We spoke with Mitchell about the park and designing a space that appeased the desires of donors, the venue architects, and the park designers themselves.