Personnel Moves
Plus, leaders at Exxon and Heidrick & Struggles join The Dallas Foundation board; PCCI promotes two, and North Dallas Bank & Trust promotes five.
Coronavirus
Public officials are not seeing an increase in vaccinations, despite gains in accessibility, and are pushing back the date we are expected to reach herd immunity.
Coronavirus
Vaccinations and recovered cases will make 80 percent of the county immune by early summer, the Parkland Center for Clinical Innovation predicts.
Coronavirus
Increased movement across the city made Dallas residents more vulnerable to the spread of COVID-19.
Innovation
"It's kind of ironic. Data and computers are helping deliver more personalized medicine," says Dr. Andrew Masica at State of Reform's North Texas Conference.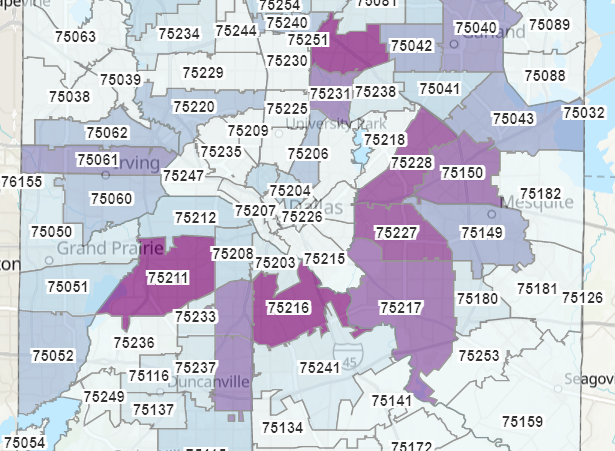 Coronavirus
A new analysis maps at-risk populations, coronavirus outbreaks, and testing sites to see where resources should be concentrated.
Coronavirus
How PCCI's data analytics is guiding clinicians and identifying risk.