A
What would it be like to be at the end, knowing it was the end but not when? Samuel Becket gives us his answer in Endgame, a play that is hard to pull off and even harder to review. After all, in this masterpiece of absurd drama, nothing happens. Fortunately, Undermain Theatre rises to the challenge with authority and wit. Under the direction of Stan Wojewodski late of Yale and early of SMU, this Endgame will be the production by which others are judged.

B-
Unfortunately, sometimes the line between trinket and treasure is nothing more than a factor of rarity. Not by merit but by market are things judged. The show can make us view everything with a price tag eye--if it's old, it could be gold. Maybe that's why Water Tower theatre is producing Is He Dead? by Mark Twain, adapted by David Ives. A newly discovered, unproduced play by the famous humorist is an exciting possibility. But don't get too greedy. All that glitters is not necessarily good theater.

A
The story of Albert C. Barnes' collection could stop at the quantity of jaw-dropping works the tycoon and art collector managed to get his hands on. Here is a man who found himself with the right taste, with the right means, and in the right place at the right time. But what is even more fascinating is what happened to Barnes' collection after his death.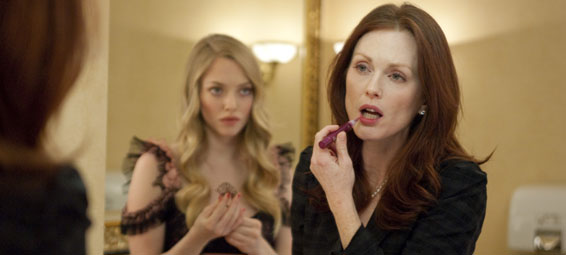 A
At the beginning of Chloe, the latest film by Canadian filmmaker Atom Egoyan (Exotica, The Sweet Hereafter), gynecologist Catherine Stewart (Julianne Moore) tells one of her patients that an orgasm is simply the contraction of vaginal muscles – a basic stimulus response reaction. "There's nothing magical about it," she says. The rest of Chloe seems bent on proving Catherine wrong. Egoyan, as he has shown in a number of his other films, believes there is a whole lot more to sexual arousal than its base physicality.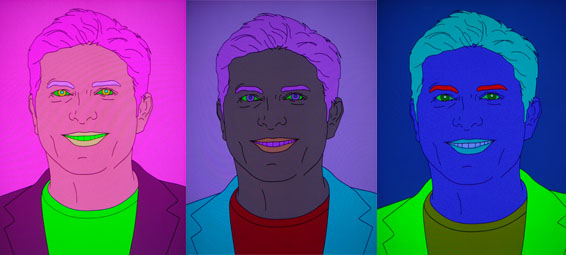 A
Michael - or MCM, as he is affectionately known - was my personal tutor at Goldsmiths College, University of London, twenty-seven years ago. Michael was the then youngest ever artist collected by the Tate and his long career has seen many phases – integrating sculpture, painting, and, more recently, language through line and vibrant color. He was the first artist, for me, of many great artists teaching at Goldsmiths, to clarify or challenge casual assumptions in art. He was often prescient - rarely demonstrative. He taught by allowing meaning to reveal itself by surrounding the elusive central idea with other ideas. This was a simultaneously pragmatic and poetic approach based on his deeply held philosophical belief that, for him, an art work represents the embodiment of an idea as opposed to the symbol for one.

B-
Suburbia is about twenty-somethings doing penance at the aesthetically bereft cathedral of their culture: the 7-11. If it all seems a bit much, it's because Eric Bogosian's forte is not plot, but character—a necessary trait for someone who made his name writing and performing his own one-man shows. If you were going to write your own lines wouldn't you make them as dynamic as possible? That's why these modern day Dead End kids are all as articulate and energized as they are inexplicably angry.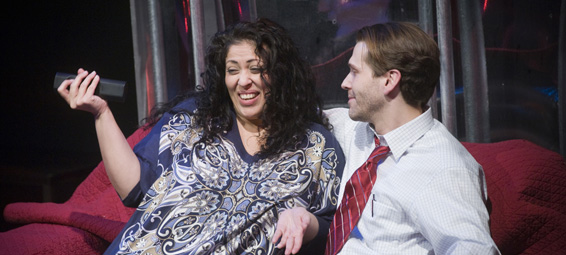 B-
Fat Pig was not written as a companion piece to The Shape of Things, but by presenting the two side-by-side in repertory as the Dallas Theater Center is doing now, it's all but impossible not to compare and contrast. Where The Shape of Things' characters kept secrets, created tension, and danced an escalating dance of manipulation, the foursome of Fat Pig seem too exposed, too obvious. It's a treat to see the actors in such a different light from their Shape of Things characters, but sadly they're not given much to explore.

A
If you've seen Joon-ho Bong's strange and wildly entertaining movie The Host (2006) (and you should), you'll be a little surprised at what the director has done with his latest film Mother. There are still traces of the goofy wit, the slapstick, and Bong's great talent for creating suspense. But Mother is a much more cinematically expansive film, psychologically intense and visually stunning. What made The Host so good was Bong's ability to insert vivid, dimensional characters into his monster movie about a giant worm, the by-product of negligently disposed-of chemical waste, which jumps from the river and terrorizes humans. What makes Mother first-class is that he creates monsters out of the kinds of people who live all around us.