Coronavirus
The coronavirus pandemic has reached our daily newspaper.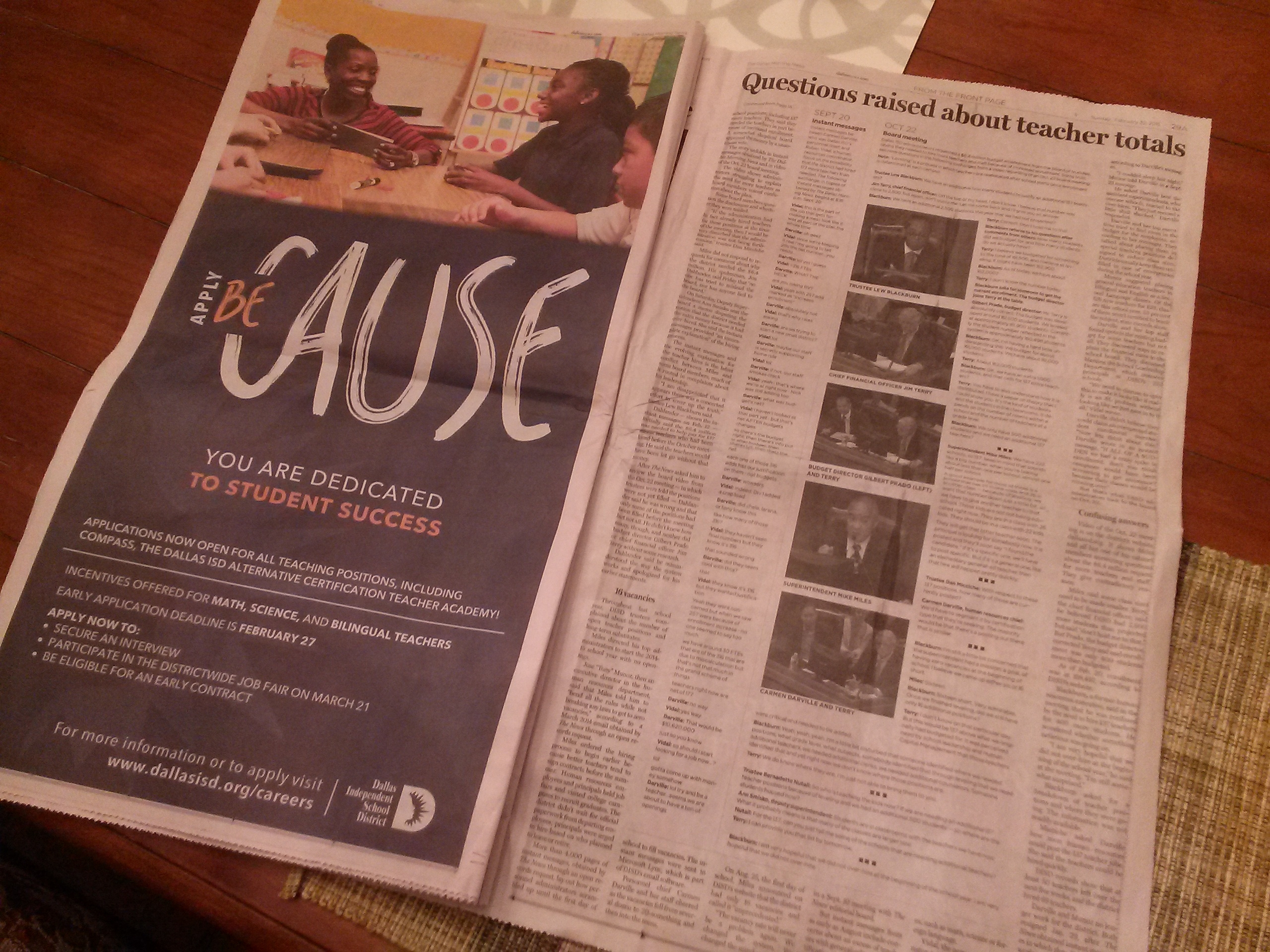 Media
As Liz mentioned in
Leading Off
, Sunday's paper brought us a long front-page
story
about DISD hiring too many teachers and then misinforming the board about the matter. An alert FrontBurnervian sent along the image above, pointing out how funny it is that the jump of that story landed across from a full-page DISD ad seeking teacher applicants. If I were in charge of buying ads for the district, I would demand a
make-good
.