First Bite
The temporary restaurant from chef Misti Norris, running through the end of 2022, is evidence of downtown's progression from a daytime-only place to a genuine destination.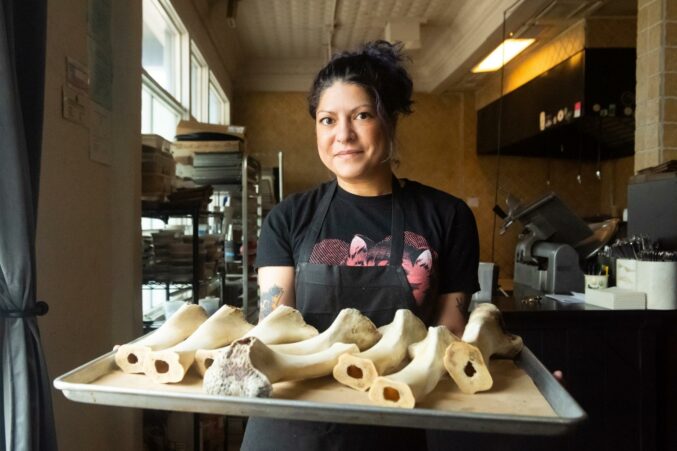 Food & Drink
The name Stepchild refers to Norris herself, but also to Acadians' place in history, French colonists exiled from Canada and relocated to Louisiana.
Awards
The restaurant industry authority lauds 17 local hospitality luminaries—chefs, bakers, sommeliers, mentors, and more—in this year's ranks.
Celebrity Chefs
One of the city's culinary trailblazers, the East Dallas restaurant will serve a tasting menu again—this time under the carport of their reconfigured gas station.
Chefs
It's peach season! Restaurants like Homewood and Petra and the Beast are showing off the stone fruit in marvelous ways.