Football
We all know how this is going to end. But Parsons' generational talent is enough to delay the inevitable ... and our pain.
Football
The Cowboys linebacker was the guest of honor at a minor-league hockey game in his native Pennsylvania. His big moment didn't quite go as planned.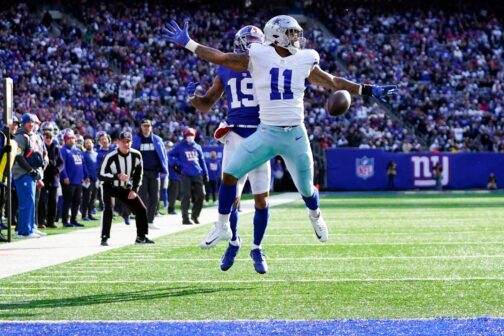 Football
The 49ers have the NFL's most unique wide receiver. The Cowboys have the most unique front-seven player. Let's get wild.
Football
This Cowboys fan should have known better. I would like to apologize.