Lunch Box
La Esquina del D.F. opened this spring on Coit Road, and it has some really good carnitas.
Food & Drink
Notes from Encuentro, a symposium on the indigenous origins of Texas cooking traditions.
Food & Drink
Celebrate Cinco De Mayo authentically by supporting local businesses.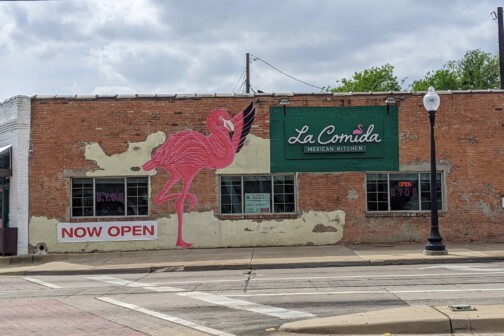 Food & Drink
Brothers Ivan and Mario Urtecho operated La Comida in Addison from late 2014 to late 2019. It took them eight tries to find a new location.
Lunch Box
Mami Coco is known for their tacos, but owner Gustavo De Los Rios always recommends the flautas.
Food & Drink
SideDish's weekly digest of need-to-know dining happenings in Dallas.
Lunch Box
Tacos get all the attention at this beloved Mexican spot. But the high-quality masa here goes into other dishes, too.
Lunch Box
It may be one of Texans' favorite plates, but in Mexico, it is an entire genre of cooking.
Lunch Box
El Rincón del Maíz, located in a former Sonic Drive-In, has menus for herbivores and carnivores alike.