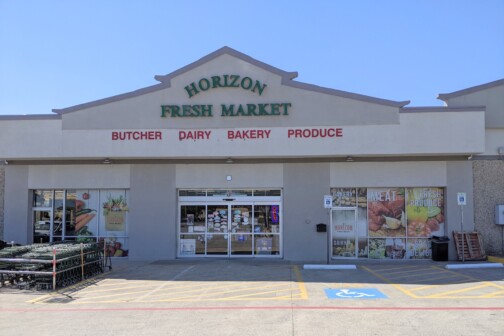 Food & Drink
Our dining critic is ready to walk you through the aisles of Horizon Specialty Market. But are you ready for the olive aisle?
Italian
The only Eataly in this region will open December 9 with a butcher shop, restaurant, and wall-to-wall wine.
Business
In times of market volatility, Texas regional leader Brendan Hall advises investors to respond with discipline, not fear.
Coronavirus
Stock up on (more) beans, dried noodles, and fermented goods—jars of kimchi, anyone?
Farmers Markets
Get out of the house and enjoy the warm spring weather this weekend.