Lunch Box
La Esquina del D.F. opened this spring on Coit Road, and it has some really good carnitas.
Lunch Box
This café is attached to a warehouse and is hard to spot, but it's a treasure of place.
Lunch Box
Cris and John gives culinary fusion a good name, and they are not stopping at the phorrito.
Lunch Box
Ephesus Bistro & Grill comes from a chef who has worked in seven countries on his way to Texas.
Lunch Box
This week, we turn over the Lunch Box column to a loving ode to an underrated sandwich you should be eating at any (and all) times of day.
Lunch Box
Tacos get all the attention at this beloved Mexican spot. But the high-quality masa here goes into other dishes, too.
Lunch Box
Plov is the national dish of many Central Asian countries, and you can find it at Bubala Cafe & Grill.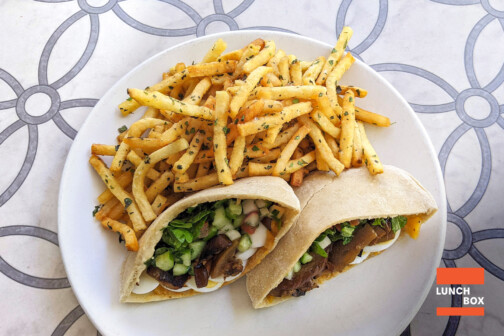 Lunch Box
Sabich is a street food sandwich that combines fried eggplant, sliced egg, salad, and hot sauce in a loaf of pita.
Lunch Box
Baro Baro Kimbap serves so many varieties of kimbap, it's hard to know which one to choose.
Food & Drink
Whether it's pho, a vermicelli bowl, or a rice plate, Lá Me won't disappoint.