Interior Design
Refresh your space with new wallpapers and paint from Dallas locals, plus more news in the home decor world.
Shopping & Fashion
Embrace the Barbicore trend with the Dallas native's latest collaboration with Mattel, this time celebrating the 30th anniversary of Barbie Totally Hair.
Shopping & Fashion
The New York-based headband designer worked with a local nonprofit to give a local pediatric cancer survivor a chance to create her own hair accessories.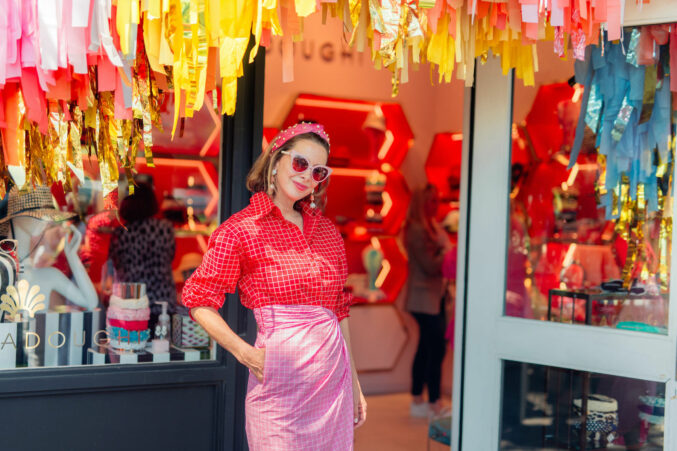 Fashion
The designer unveiled her bright, cheery flagship store yesterday. Stop in to shop her signature embellished headbands, plus jewelry, hats, and handbags.
Fashion
Her maximal designs and signature knotted style are loved by A-listers and influencers alike.