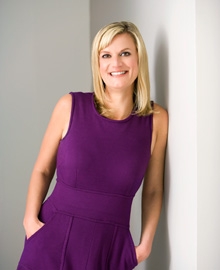 Local News
As Laura
mentioned
, she quit yesterday. After working at
D Magazine
for about a week. I would like to here add that her impact on the magazine will be felt for decades to come. That thing she did last Monday? I don't think "groundbreaking" is too strong a word. Tuesday was a slow day. But Wednesday she came up with something that kids in journalism school will be studying a generation from now. And then Thursday! Here's what I'm saying: if you had a
dog named Story
, you would consider changing it to Laura. Okay, so, kidding aside, Laura started a decade ago as the copy editor for
D.
Then she became managing editor of
D Home
, then editor of
D Home
and
D Weddings
. I stole her back to
D
a week ago -- at which point some folks from Hearst came calling. Laura has taken a job as executive editor of
Country Living
, based in Birmingham, Alabama.
We wish Laura well. And I will now make it my life's work to bring down the Hearst Corporation.