Innovation Awards
D CEO and Dallas Innovates recognize 78 trailblazers and disruptors shaping innovation in North Texas.
Awards
North Texas corporate lawyers share insights about moving beyond traditional legal guidance and playing an integral role in shaping business strategy.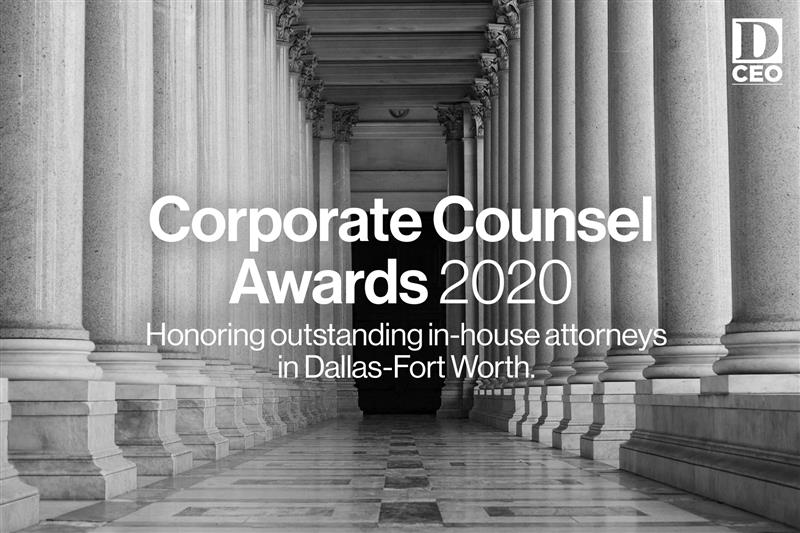 Business
We honor 30 in-house attorneys from AT&T, Hunt Oil, PepsiCo, Ryan, Southwest Airlines, and other leading companies.