Cheerleading
Rebel Athletic clients include some of the world's biggest squads, such as Canada's 1,200-member Cheer Sport Sharks, and the Dallas Cowboys Cheerleaders.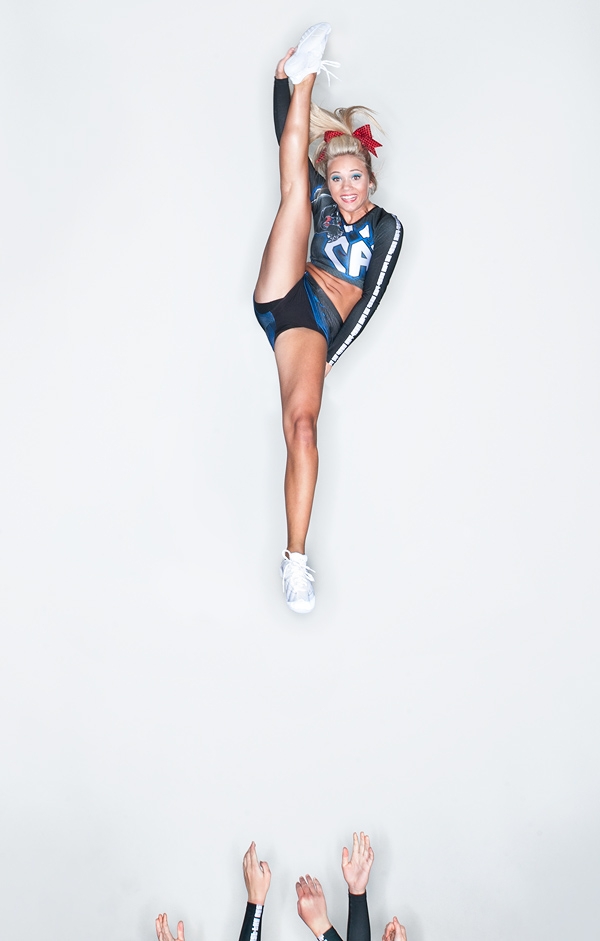 Local News
In 2012,
D Magazine
published a
story
about competitive cheering. I'm sure you read Jason Sheeler's piece, which was titled (online at least) "How the Plano Panthers Cheer Squad Became World Champions: Lots of hard work, the perfect red bows, and because, in their own words, they are 'bad-ass bitches.' " You read it because who
isn't
interested in competitive cheering? Well, then, you'll want to read this new
Inc. story
that further proves that ever since the
Herkie
was was invented in Dallas, we've continued to be the epicenter of cheering. (And by "we," I mean "North Texas." Relax, Plano.) The
Inc.
story is about a Dallas woman named Karen Noseff Aldridge, founder of Rebel Athletic, who is shaking up the uniform side of the industry. A taste: