Dallas History
The nonprofit looks back at a century of its own history, which is housed in the marvelous Hall of State at Fair Park.
D CEO Events
Held at Fair Park's Hall of State, the invite-only event celebrated influential business, civic, and nonprofit leaders in North Texas.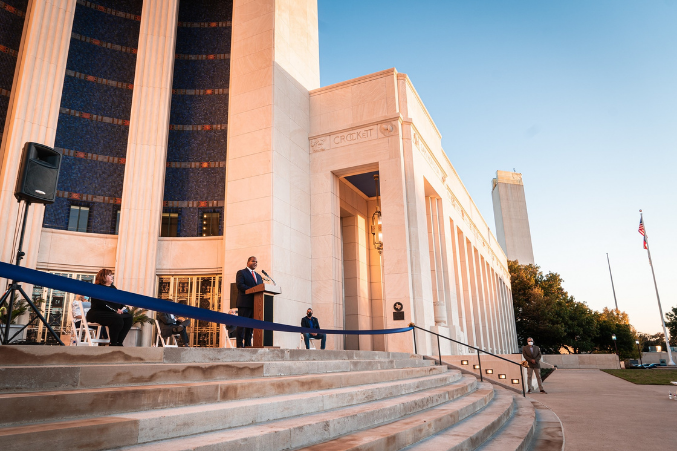 Architecture & Design
The $14.4 million renovation has ensured restored areas are seamless and have brought the landmark back to its former glory.