Museums
A 20-year survey of the artist's often apocalyptic illustrations is on view in Fort Worth this winter.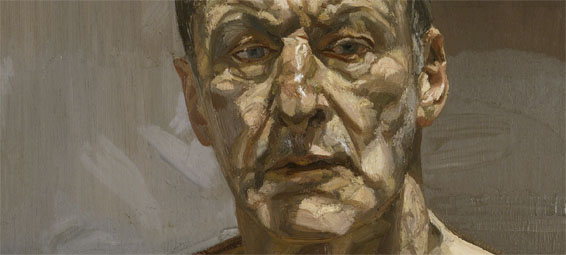 Interviews
"Have you ever had sex with one of your models in this room?" Auping asked Freud. After a pause, the artist answered: "What do you think?"
A
"How do we know what we know? I feel at home with this line of questioning because I don't know.""
During a press preview walkthrough of the exhibition
Vernon Fisher: K-Mart Conceptualism
, Vernon Fisher repeatedly asserts his prerogative to inhabit the terrain of negative capability. Negative capability is a state of not knowing, essential for the intentional play that is making art. Keats wrote about it in a letter to his brother as: "when man is capable of being in uncertainties, Mysteries, doubts without any irritable reaching after fact & reason." Negative capability is the terrain of poetry or the zen koan, a space where images exist, overlap, relay, and might even suggest narrative but don't necessarily align in logical coalescence. Even when asked to speak as an authority on his own works, Fisher defers to Modern Art Museum of Fort Worth curator Michael Auping, stating, "you can say it better."