Local News
Cowboys lose, Dallas freezes, and Dallas ISD keeps its masks on.
Business
Panelists discussed recent educational reform and key programs building up, and bridging historic gaps in, North Texas' workforce.
Education
Checking in on the Dallas County Promise, which allows students to go to community college tuition-free, regardless of income or grades.
Education
Proving public education isn't dead. Yet.
Local Government
Finger-pointing continues over pension fund, ISIS threatens First Baptist Dallas, and more.
Crime
The search for a hit-and-run driver continues, Police and Fire Pension Fund could allow withdrawals, and more.
Education
Turns out offering voters the chance to vote on each individual program would have meant seven ballot options.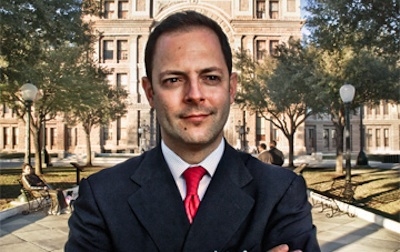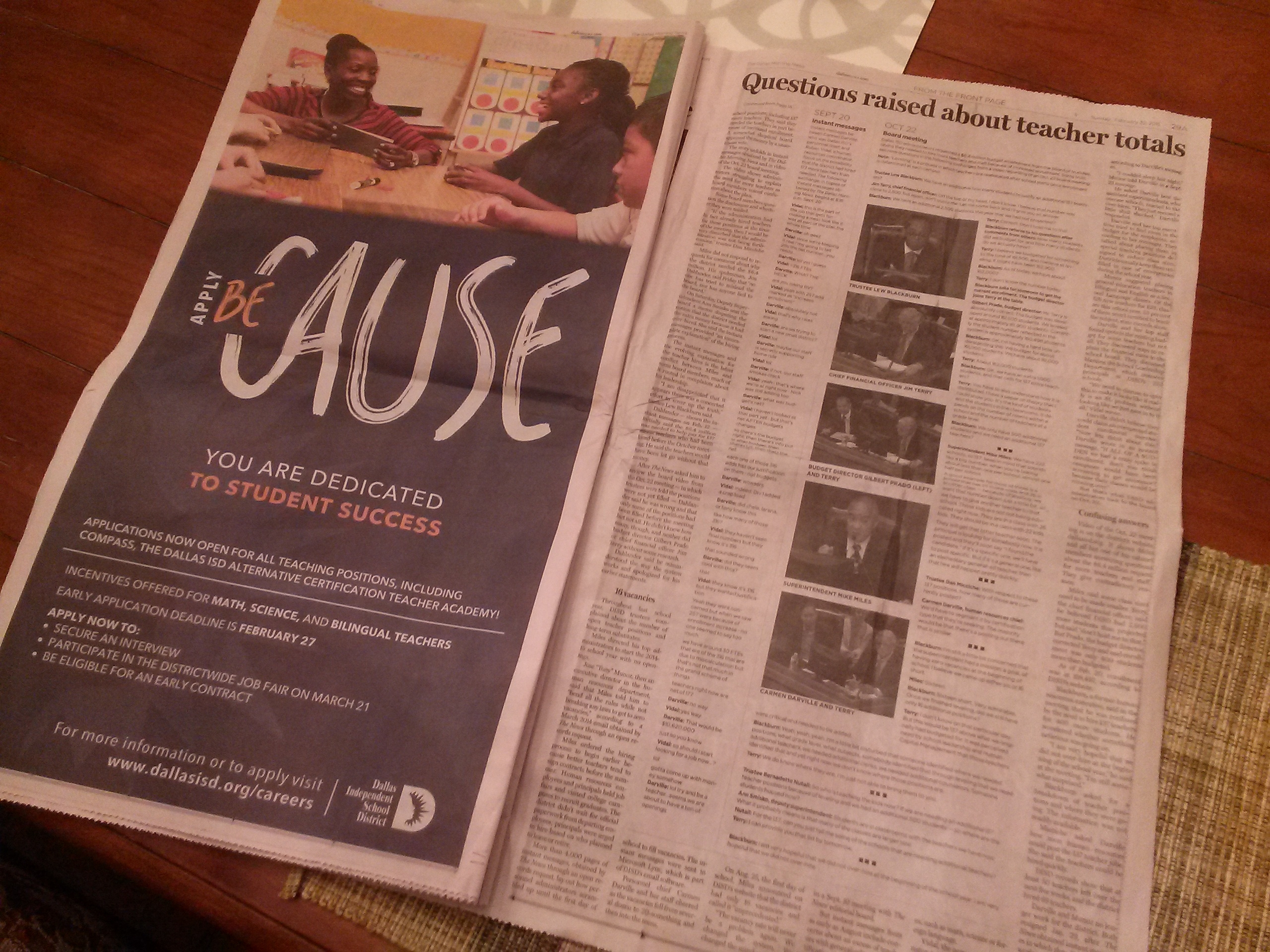 Media
As Liz mentioned in
Leading Off
, Sunday's paper brought us a long front-page
story
about DISD hiring too many teachers and then misinforming the board about the matter. An alert FrontBurnervian sent along the image above, pointing out how funny it is that the jump of that story landed across from a full-page DISD ad seeking teacher applicants. If I were in charge of buying ads for the district, I would demand a
make-good
.