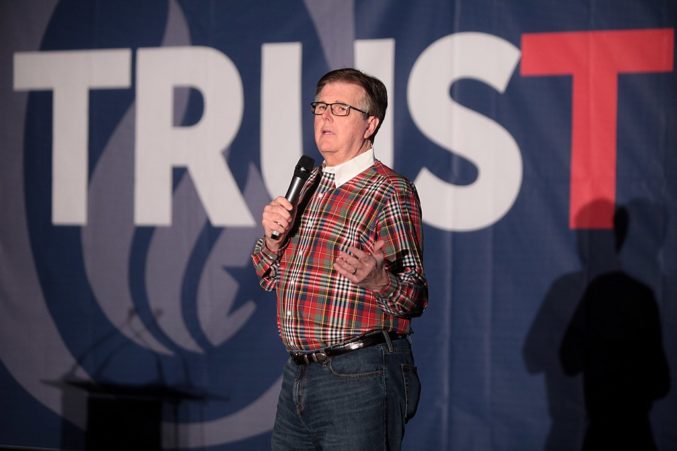 Coronavirus
Lt. Gov. Dan Patrick tests positive for COVID-19. 12-15 year olds now eligible for booster shot.
marijuana
Past sessions have not been promising, but advocates are hopeful that patients with a wider range of diagnoses will be eligible.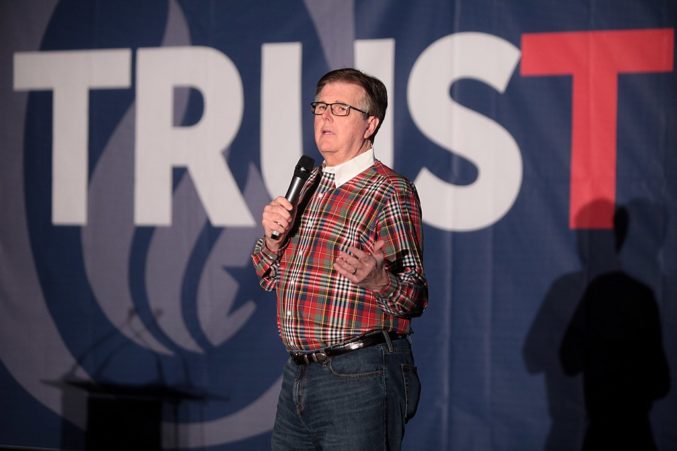 Controversy
Lt. Gov. Dan Patrick brings potty talk to Fort Worth schools.
Patrick visited the FWISD Board of Education complex yesterday
to call for superintendent Kent Scribner's resignation. He says Scribner violated parents' right to know what's happening with their schoolchildren by implementing a policy that allows transgender students to use the bathroom and locker room of their choice. Patrick also said Scribner "is putting the privacy and rights of 78,000 or 79,000 students in the back seat for a few." However, Scribner says he simply tweaked a 2011 policy and called Patrick a "bully." Patrick didn't have a solution for transgender students, but I'm thinking maybe there's an
extra empty naval base lying around Grand Prairie
. Stick a few porta-potties on that. All good.
Local man's son back in the Senate saddle.
Ted Cruz returned to his Washington Senate office yesterday, receiving a
tepid welcome back from colleagues
.
Murdered Midlothian fitness instructor case weird enough for national tabloids.
Flirtatious messages pointing toward infidelity, financial and marital problems, a solid chance the hammer-wielding killer caught on surveillance video
might actually be a woman
, and a mother-in-law who blames Camp Gladiator for taking her daughter-in-law's life —
People has all the strange details
.
Watch the bovine go.
Yesterday's local news broadcasts brought us two loose livestock videos. A
bull trotted through Arlington and Dalworthington Gardens
with police in tow for nearly four hours before a rancher was able to wrangle him. This incident totally showed up the guy who said "only in Stephenville" after a
calf booked it through town on Sunday
.