Arts & Entertainment
The new documentary 'Don't Frack With Denton' shows how an environment can make it tough for grassroots -- and how movements grow anyway.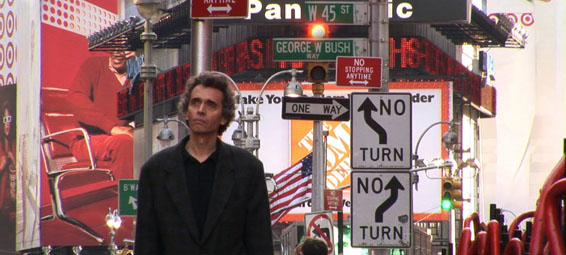 A
Tonight, the
Dallas Video Festival
kicks off at the Angelika Film Center. For 23 years, Bart Weiss and his cohorts have been pulling together innovative and challenging programming for the festival that always makes this one of the most fascinating movie-watching weekends of the year. What I've always enjoyed about Video Fest is its efficiency. What you don't get at the festival are the kinds of mid-budget, mediocre feature films that clog the programming of most full-fledge film festivals. Video Fest's movies are nearly always medium-conscious, and as a result, no matter what screening you walk into, what's on screen will be something entirely fresh in either form or content or both. Sometimes the experimental, self-conscious fare doesn't quite work, but rather than a shortcoming, this makes the festival feel like a breeding ground for ideas, an arena of experimentation that keeps the festival relevant. There are a number of excellent films at this year's festival. Jump to find out which selections are not to miss.