Theater & Dance
The magician, his chihuahua sidekick, and a Dallas-born Vegas showgirl make for one entertaining trio.
Arts & Entertainment
Les Liaisons Dangereuses channels the power, corruption and lies of 18th century France.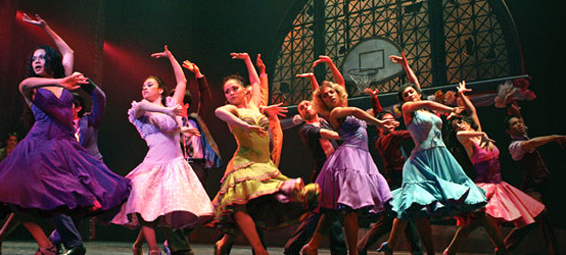 Music
While major cultural patrons get their names on Dallas' art venues, many dedicated, generous, and often anonymous benefactors keep the doors open. Lloyd Fruge is one of those patrons, and this is his story.
A
The Dallas Theater Center's production of Henry IV
offers some great acting, effective staging, compelling action sequences, and a generous dollop of laughter, but its real accomplishment is just how ably the two plays that make up Shakespeare's two-part history about the rise of Henry V have been distilled into a single work.
Henry IV
was the most popular of Shakespeare's plays during his own lifetime, so much so that the bard wrote a sequel to the initial work. The first play culminates with Henry IV's son Hal (the future Henry V) killing the revolutionary leader (and Hal's peer) Hotspur in battle. The second part sees Hal rising to the throne after the death of his father, and both plays are, in part, concerned with the unorthodox education of the future king. At the play's opening, he is a philanderer and a drunk, abandoning the royal court for the taverns of London, where he indulges in a smattering of pleasures along with other wayward sons of rich nobleman, poor louts, and loose women. This setting also provides Shakespeare with his most lovable character: Sir John Falstaff.