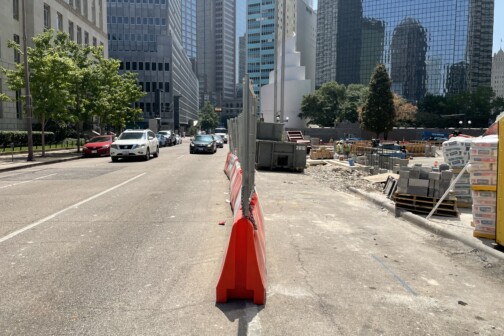 Urbanism
Utility poles make sidewalks disappear. I don't make the rules.
Food & Drink
Dallas was designed for cars. Some restaurants, though, take this to another level by actively discouraging pedestrian visitors.
Urbanism
Which do you prefer? A fence or a sidewalk?
Urban Design
And hope for some future fixes, which are underway.
Urbanism
At least the giant holes in the sidewalk are clearly marked.
Urban Design
Streets adjacent to schools should have sidewalks.
Urban Design
More good news for pedestrians who are tired of the construction mess.