Dallas Commission On Homelessness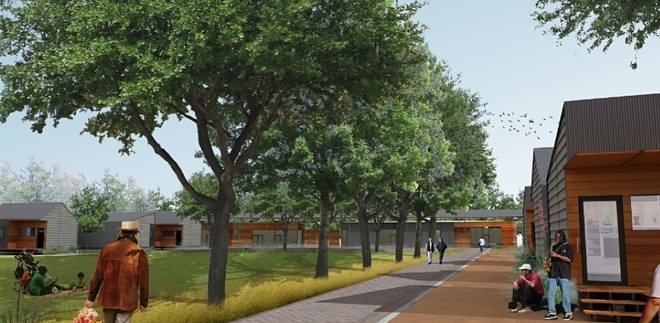 Events
The homeless may not live in your Lakewood backyard, but you should still care. The recent closure of Tent City under I-45 near downtown and limits on affordable housing density mean that there are plenty of people looking for new places to camp. They're people; you're people. Let's talk about solutions that can make us all feel better, safer, and get a roof over our heads. The Dallas Commission on Homelessness is hosting two community meetings next week in an attempt to gather feedback for City Council come budget time in August.
The first will be Monday night from 6 to 8 at Dallas City Hall
in L1F1 Auditorium.
The second will be on Tuesday from 6 to 8 at the Harry Stone Recreation Center.
That's the one I'll be moderating. Tuesday's panelists include: Mark Clayton, Councilmember, District 9; Larry James, Chief Executive Officer, CitySquare; Ikenna Mogbo, Housing Outpatient Operations Manager, Metrocare Services; and Jesse Moreno, a community advocate.
Krista Nightengale, a former managing editor of D Magazine and current managing director at Better Block Foundation
, will also be there. Please bring questions and comments. I don't plan to talk too much; I'm really hoping to learn.