Publications
Theater companies should be busy in October. And they are. It'll take hustle to survive.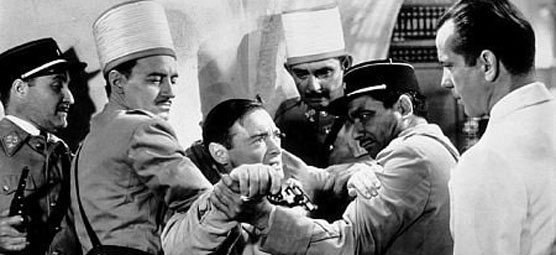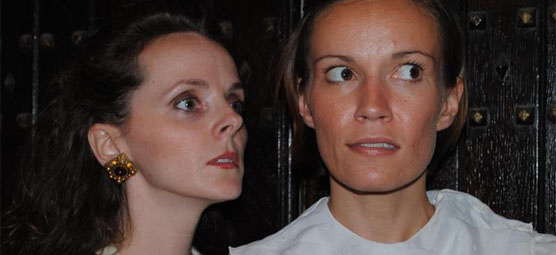 D
Finally it's October, which means two things: cooler weather and Halloween (although the stores would like you to believe it's Christmas already). Richardson Theatre Centre has tried to get into the Halloween spirit by mounting The Haunting of Hill House, an adaptation of the 1959 Shirley Jackson novel that most regard as the finest example of a haunted house story ever written. Sadly, when transferred to the stage, Jackson's eerie, suspenseful tale falls flat on its face, and this production's muddled direction, tedious pacing, and often-laughable acting don't particularly help.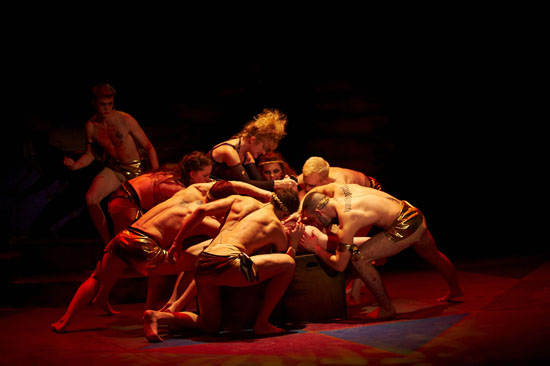 B-
It has been almost a decade since the musical Closer To Heaven, which features music written by the Pet Shop Boys, debuted in London in 2001. Since then, the play has been revived only twice, once for an Australian production, and once in Bristol, leaving the Uptown Players with the opportunity to boast an American premiere for the play written by Jonathan Harvey (Beautiful Thing, Babies). But the premiere status also raises a question: how could a musical with new songs written by one of the world's most successful pop duos go nearly unperformed for ten years after its debut? The almost packed house on opening night at the Uptown Players' new home, the Kalita Humphreys Theater, further drove home the point. The Pet Shop Boys are almost a sure draw. There must be something wrong with this play.
A
For a play written in 1938,
Our Town
has a way of never disappearing. A critically adored production closed Off-Broadway just weeks ago after two years, the longest running incarnation to date. The students of SMU Meadows School of the Arts performed their take on the citizens of Grover's Corners over this past weekend. In high schools, colleges, and regional theaters across America, Emily Webbs and George Gibbses find each other over a strawberry ice cream soda year after year. And from now until the end of October,
WaterTower Theatre is presenting one of the most poignant
, touching, and honest productions of Thornton Wilder's Pulitzer Prize-winning play I've ever experienced.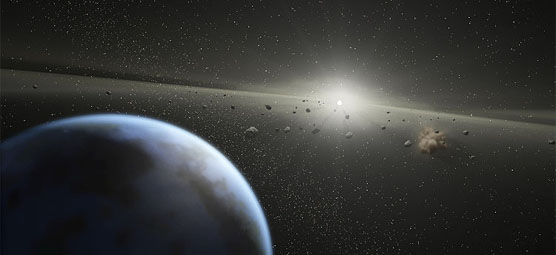 Classical Music
There's nothing inherently wrong with an occasional visual interpretation of a piece of concert music. The twentieth-century concept of music as a purely abstract, intellectual exercise, to be experienced by sitting motionless while exercising only the aural facilities, deserves reexamination from time to time. Furthermore, the long term survival of symphonic music in a rapidly changing world also demands innovation on the part of the people who present orchestral concerts, and the addition of visual effect is at least worthy of consideration now and then. That said, the initially promising concept of a visual accompaniment to Holst's visionary symphonic suite
The Planets
,
presented by the Dallas Symphony Thursday night
with guest conductor Thomas Wilkins on the podium, proved utterly disappointing. Simply putting images on a screen and having someone describe those images between sections of a musical work isn't the answer, and it isn't art.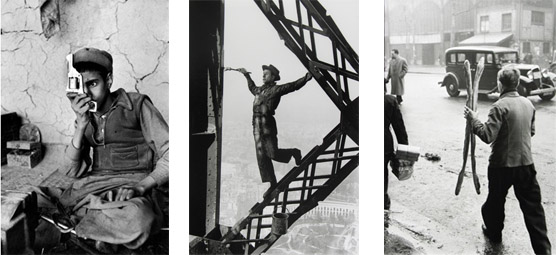 Visual Arts
Here are this weekend's openings. Photo: (From left) "Afghanistan, 1956," Painter on the Eiffel Tower, Paris, 1953," and "Three Baguettes, Paris, 1953," photos by Marc Riboud (Courtesy of Photographs Do Not Bend). The living legend, French photographer Marc Riboud, will be speaking at Photographs Do Not Bend on Saturday, October 2.
A
"How do we know what we know? I feel at home with this line of questioning because I don't know.""
During a press preview walkthrough of the exhibition
Vernon Fisher: K-Mart Conceptualism
, Vernon Fisher repeatedly asserts his prerogative to inhabit the terrain of negative capability. Negative capability is a state of not knowing, essential for the intentional play that is making art. Keats wrote about it in a letter to his brother as: "when man is capable of being in uncertainties, Mysteries, doubts without any irritable reaching after fact & reason." Negative capability is the terrain of poetry or the zen koan, a space where images exist, overlap, relay, and might even suggest narrative but don't necessarily align in logical coalescence. Even when asked to speak as an authority on his own works, Fisher defers to Modern Art Museum of Fort Worth curator Michael Auping, stating, "you can say it better."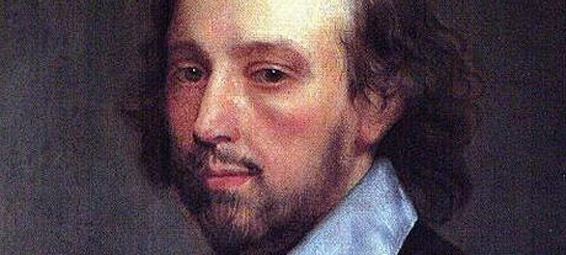 A
Like its production of Cymbeline earlier this summer, Shakespeare Dallas has admirably tackled another rarely staged Shakespeare play with The Two Gentlemen of Verona, which plays through October 2 at the Samuell-Grand Amphitheatre before it moves to Addison Circle Park for two weeks of performances. As one of the Bard's earliest comedies, the play is often overlooked as being a minor inconsequential work. But this most recent production is thoroughly enjoyable, allowing the darker aspects of the story to emerge.