Cook Children's Health Care System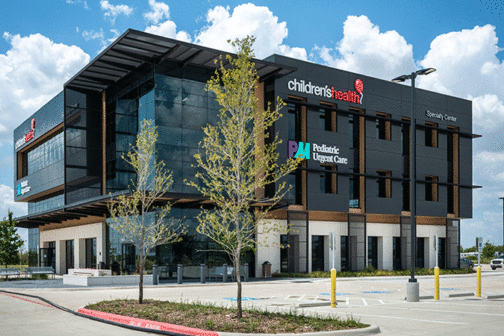 Health Systems
The three story, 30,000-square-foot center will offer sports medicine and other specialty services.
Physicians
The internist, pediatrician, and former minister discusses his hopes for advocacy and what drives him to lead.
News
Plus Dallas-Fort Worth Hospital Council announces board of trustees for 2023 and the 2022 Pinnacle of Health Award goes to Texas Harris Health Hospital Southlake.
News
Plus a new COO for Bucker Retirement Services and The Alcon Children's Vision Center's unveiling.
Health Systems
The 24-bed facility will add to Cook Children's 23-acre medical campus.
Health Systems
Children's Health was nationally ranked in all ten specialties and was the second ranked children's hospital in the southwest.
Coronavirus
Vaccine requirements are causing an increase in vaccinations, not layoffs. Canada and Mexico to allow non-essential travel to the US.
Features
Eighteen months after COVID-19 began wreaking havoc, North Texas healthcare CEOs share how their experiences battling the disease have changed their organizations.
Coronavirus
Cook Children's stopped non-emergent surgeries due to staff shortages. Dallas County added 1,433 new cases and 18 deaths on Friday.
News
Oceans Healthcare's joint venture to build a new behavioral health hospital, Cook's Children's new minimum wage, and Communities Foundation teams up with THR.