Cook Children's Health Care System
D CEO Awards Finalists
The program recognizes industry leaders and organizations for their industry achievements and impact on the North Texas economy.
News
Plus UNTHSC's $10 million health disparities grant and Cook Children's is the second healthiest employer.
Pediatrics
Children's Medical Center Dallas is one of 22 hospitals in the country to be ranked in ten specialties.
Health Systems
The region is home to the top surgery in the state that charges more than 500 percent of Medicare reimbursement rates, according to Sage Transparency.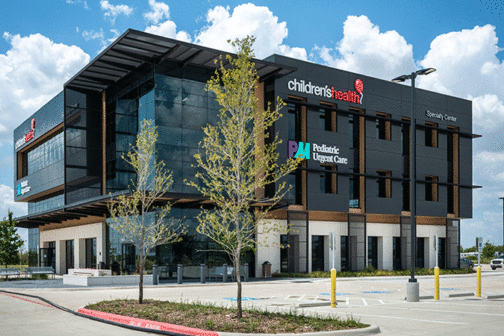 Health Systems
The three story, 30,000-square-foot center will offer sports medicine and other specialty services.
Physicians
The internist, pediatrician, and former minister discusses his hopes for advocacy and what drives him to lead.
News
Plus Dallas-Fort Worth Hospital Council announces board of trustees for 2023 and the 2022 Pinnacle of Health Award goes to Texas Harris Health Hospital Southlake.
News
Plus a new COO for Bucker Retirement Services and The Alcon Children's Vision Center's unveiling.
Health Systems
The 24-bed facility will add to Cook Children's 23-acre medical campus.
Health Systems
Children's Health was nationally ranked in all ten specialties and was the second ranked children's hospital in the southwest.