Arts & Entertainment
It was all part of the DSO's C-Suite Christmas program, which will air Dec. 24 on Bloomberg TV.
Arts & Entertainment
Trammell S. Crow, Chad Houser, T.D. Jakes, Lynn McBee, and even D CEO Editor Christine Perez will headline Dallas Symphony Orchestra's third annual C-Suite Christmas.
Philanthropy & Nonprofits
Writing a check is no longer enough when it comes to the role North Texas businesses play in supporting nonprofits. (Plus, winners revealed.)
Business
The nonprofit restaurant's founder, CEO, and executive chef is passionate about indoor rock climbing.
Business
The double issue features a profile of tax guru and philanthropist G. Brint Ryan, 51 innovators disrupting business in North Texas, and much more.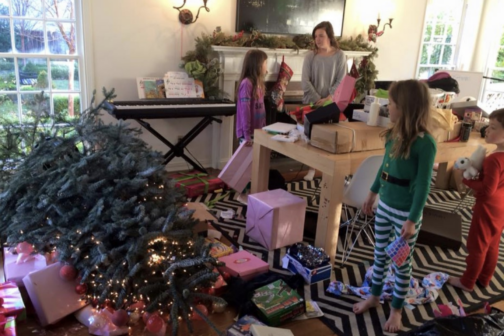 Business
In part two of our series, area executives share their favorite traditions, memorable presents, and goals for 2021.
Chefs
Seven Black voices from the city's restaurant and bar world share what this means for the culinary community now and moving forward.
Food & Drink
What could be more wholesome—and delicious—than a collaborative cookbook between fourth graders, Cafe Momentum, and Bonton Farms?
Charity
Local charities make a big impact in the lives of children