Personnel Moves
Plus, former Texas Monthly editor in chief joins Dallas PR firm; Salesmanship Club of Dallas announces new board lead; and more.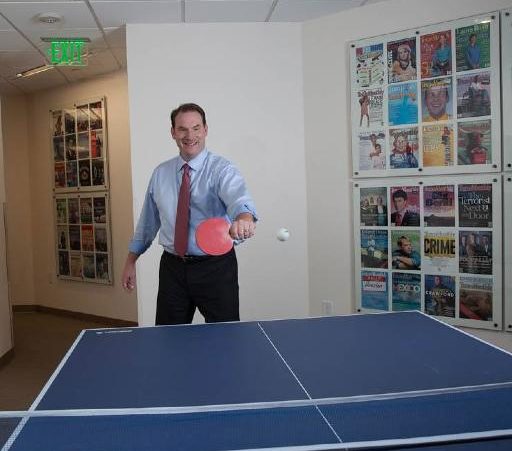 Media
Good luck to the new guy, Tim Taliaferro.
Media
Once upon a time, Brian Sweany worked at D Magazine. Peace and harmony reigned. All in the land rejoiced. Then, in 2005, all hell broke loose and he left us to go work at Texas Monthly. There was gnashing of teeth, rending of clothes, and much wailing. Now, through shrewd political maneuvering and some old-fashioned blackmailing (just guessing), he has risen to assume the top editorial spot at the revered magazine. You can read the entire release, below. Here is one thing I learned about Brian from the release: he was born on Texas Independence Day. [cue cry of bald eagle, followed by a steer's moo] Also in the release, an Emmis honcho refers to Brian's "gentlemanly grace and good humor." Kidding aside, that is exactly what I think of when I hear Brian's name. He's talented, smart. Sure. But he really is a gentleman. Emmis made the right call on this one. The magazine is in good hands.