Food & Drink
The longtime brunch spot is becoming part of a rising wave of Bishop Arts wine nerd destinations.
Food & Drink
Maggie Huff, formerly of FT33 and Homewood, has joined the kitchen of Bishop Arts favorite Lucia.
Lunch Box
It is one of the few restaurants where you can find kangaroo on a Dallas menu, mates!
Food & Drink
The Bishop Arts restaurant is providing a platform for chefs whose restaurants are closed, starting with Khao Noodle Shop on Jan. 31.
Lunch Box
La Bodega, in Oak Cliff, has a specialty in rotisserie chicken. But a more unusual ingredient is the star of a cult favorite hit.
Lunch Box
Brunch is a salsa-drenched affair at Bishop Arts' beloved taco spot. Even on Mondays.
Hot Property
Just steps from Bishop Arts, the 2,179-square-foot home has a 21st-century feel, with plenty of transitional sensibilities, too.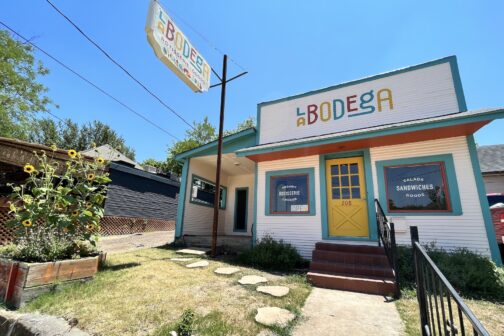 Food & Drink
The little grab-and-go restaurant boasts a number of inspirations: its neighborhood, its quest against food waste, and of course an ex-boyfriend.
Food & Drink
Isla & Co. is a growing chain from Brooklyn, but its Australian founders want to bring that country's relaxed feel to the United States.
Food & Drink
On May 14, restaurant Krio and Facebook group Asian Grub in DFDUB will throw a big, free afternoon festival.
By
Brian Reinhart
and With a Cool New Natural Wine Menu, Bishop Arts Classic Oddfellows Reinvents Itself