Flower enthusiasts, this one is for you. There's no better way to brighten a home than with freshly cut flowers, and we have all the details on where to find mood-boosting blooms this summer.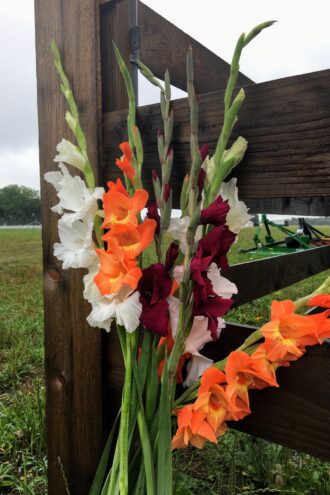 This June, 51,000 gladiolus bulbs in every color of the rainbow will bloom at Mars Hill Farm, just 30 minutes outside of Dallas. The farm's month-long gladiolus festival, GladFest, will welcome flower fanatics to cut their own glads and enjoy live entertainment.
Mars Hill Farm has a powerful mission: to employ refugees, provide fresh food and flowers to Dallasites, and foster a community along the way. The farm, located south of Dallas in Ferris, Texas, offers plots of land for refugees to use for free. Many of these individuals have advanced agricultural skills that they honed in their home countries, but their job opportunities can be limited in Texas due to language barriers. Mars Hill Farm's founders set out to create meaningful job opportunities to put those skills to use. Each farmer can sell their wares–produce, grass-fed beef, honey, flowers–at North Texas farmer's markets. Seasonal events also allow consumers to shop the farm's selection in person.
One might guess that flower farms constantly have fields upon fields of blooming flowers ready to harvest. However, Jonathan Herb at Mars Hill Farm clarifies that GladFest is a one-of-a-kind occurrence.  Gladiolus bulbs only bloom once a year, and the farm planted all 51,000 bulbs at the same time by hand. "June is going to be a different time because of the volume of gladiolus that we planted," said Herb. "That's part of why I wanted to do the festival."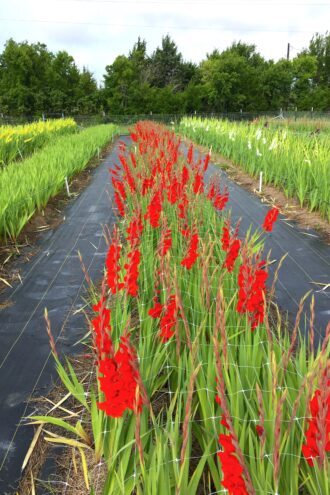 GladFest kicks off on June 12. Guests can cut flowers for as little as $2 a stem and will also enjoy a petting zoo, lawn games, food trucks, and booths from local vendors. The festival will run through July 10, and the farm will be open from Tuesday to Saturday from 8:30 a.m. to 2 p.m. Admission is just $5 a person and free for children under two.
Now's your chance to grab your family, cuts some glads, and support Mars Hill Farm's mission. Learn more about GladFest here.
Get the D Brief Newsletter
Dallas' most important news stories of the week, delivered to your inbox each Sunday.