Whether you're comfortable visiting a socially distant exhibition or you prefer to stick close to home, here are seven ways to celebrate Black heritage, community, and culture this February.
January 27 – February 1
This virtual event isn't limited to cinema; the five-day lineup includes dozens of documentaries and short films, as well. The 2021 schedule also features music and spoken word performances, visual art displays, workshops, yoga sessions, and more. Tickets start at $24.99; purchase yours here.
February 13, 20, and 27
Next month, the Dallas Public Library will host a free virtual series focusing on local Black vegan chefs. These culinary pros will share their secrets for crafting filling and flavorful plant-based meals–and don't worry, that includes far more than salads. Each Saturday, a chef will sit for a live-streamed interview and/or give a cooking demonstration, then host a live Q&A. First up is Cynthia Nevels of Soulgood on February 13. To learn more about the significance of the series and what to expect, check out dining editor Rosin Saez's coverage here.
February 20
On February 20, the Dallas Black Dance Theatre will perform Cultural Awareness, a stunning production of activism through movement. This series pays homage to the Black Americans who have fought for civil rights for decades. The first piece, The Mourner's Bench, is an emotional solo choreographed by Talley Beatty in 1947 to represent the Black experience in the post-Civil War South. The second, Odetta, was choreographed by Alvin Ailey American Dance Theater Associate Artistic Director Matthew Rushing and is set to the music of Odetta Holmes. The virtual event starts at 7 p.m. on February 20. Tickets are $30 per household and can be purchased here.
Through February 13
Curated by local artist LaShonda Cooks, this collection at the African American Museum of Dallas explores the cultural, economic, political, and spiritual significance of Black hair. You'll find works by Dallas-based artists like Ciara Elle Bryant, Art-Fro Kreationz, Danielle Demetria, Feniix Raii, and more. The museum is open Tuesday, Friday, and Saturday from 12 to 5 p.m. and admission is free. Read Natalie Gempel's coverage of the exhibit here, then plan your visit.
Through February 29
Last June, photographer Yesi Fortuna opened her Dallas studio to the Black community for free portraits, hoping to capture and celebrate Black resilience and show solidarity through art. The result is a collection of 30 black-and-white portraits that depict individuals, families, and community leaders. The free exhibition is located on Level 1, across from the Apple Store. Learn more here.
Through March 14
This interactive experience was created to celebrate Black culture and pay respect to the Black women who have made their mark on history. Some rooms are somber; the Say Her Name mural honors victims of racial violence and police brutality. Others are uplifting, like a Manifest wall filled with inspiring female leaders. You'll also find a rotating selection of works by local artists. Black Girl Magic limits capacity to 25 guests an hour and masks are required. Tickets are $20 for adults and $15 for children. Get yours here.
Through May 31
This special exhibition at the Dallas Holocaust and Human Rights Museum captures the bravery of Black Americans during the Civil Rights Movement. Selma to Montgomery by James "Spider" Martin showcases the historic march to Montgomery, Alabama, in 1965, while Courage Under Fire by Joseph Postiglione highlights the Freedom Riders, whose peaceful protests on public buses were met with violent resistance. The museum is operating at 25 percent capacity and masks and social distancing are required. Tickets are $16 for adults and $12 for students; click here to reserve.
Get the FrontRow Newsletter
Get a front row seat to the best shows, arts, and things to do across North Texas. Never miss a beat.
Author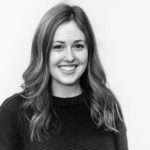 Emily Heft was born and raised in San Diego. In 2012, she enrolled in Southern Methodist University to pursue a…