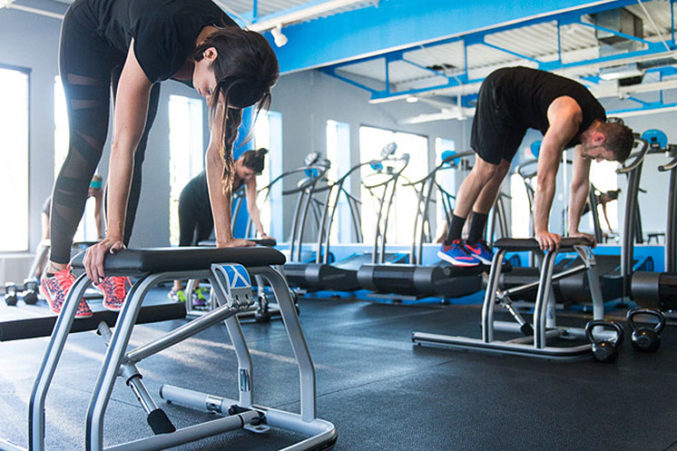 12 Dallas-Based Small Businesses Share the Lessons They're Taking Away from 2020
We asked local gyms, spas, shops, and more to reflect on what they've learned, what they're most proud of, and what they hope the new year will hold.
2020 presented unprecedented challenges to small businesses in the lifestyle sector. Spas, salons, and more were forced to close for months. Fitness studios scrambled to develop streaming services, then adapted to new capacity restrictions. Shops struggled to stay stocked as distribution chains halted. Still, many Dallas mainstays pulled through. A few even had their best years yet. We asked local business owners to share the biggest lessons they learned in 2020, their proudest moments during the pandemic, and their hopes for the new year ahead.
BEYOND Studios: "2020 has been a year of firsts for BEYOND, but we've handled it in stride. While we are anxiously awaiting the day we can be at full capacity, we won't do so until our staff and clients can be as safe as possible. TeamBEYOND and our clients were so supportive at every turn, and we've actually increased the number of clients who are BEYOND members versus coming on a class-to-class basis. Our hope for 2021 is that everyone does the best they can to follow COVID-19 restrictions, so that small businesses like BEYOND are able to operate without disruption." – Rumer Richardson
District Climb: "[I'm most proud of] the resilience the team showed. We kept pushing through. We offered free YouTube workout videos when closed and when we were able to return to work, we showed up every day whether one climber or 15 climbers joined us in class. We hope the fitness industry will begin to return to and become even stronger in numbers with support from new and old customers in 2021." – Tamra Michelle
d.RT: "[We launched our company this year, and] the lack of in-person interaction proved to be very challenging, especially early on. Not being able to travel and create together in the same space was difficult. In our business, we need to touch, feel, and see everything, so decisions that would normally be made in one meeting took much longer because we had to ship fabrics and colors back and forth. We have become better business people as a result of it—learning to become more forgiving and flexible. Adjust. Adapt. Evolve. is one of our campaigns, and we definitely lived that this year. We are grateful for those lessons." – Paula Brunson
Energy Gardens Living Decor: "The biggest challenge of the year was readjusting my business model. Vending at local markets and festivals was put to a halt. I began selling on Instagram and offered doorstep plant delivery. 2020 opened more people's eyes to the importance of nature inside their homes, so the demand for house plants skyrocketed. My customers are the real superstars–I received so much love and support from both new and existing customers."– Anthony Robinson
House of Preservation: "One of the biggest blessings was having downtime during the lockdown to re-focus and get creative again. We hadn't had a chance to come up for air since our doors opened, so it was nice to slow down and concentrate on things we'd put on the backburner. 2020 made us realize how much we value the people in our lives, and our team has been an instrumental support system. As a group of women in a start-up business, we've really leaned into each other to get through it, and it's made all the difference in the world." – Rylie Bland and Brittany Ricketts
Leatherology: "[This year reinforced that as business owners, we need to] take care of our people. Support your employees, be empathetic, instill trust, and navigate your team through the ups and downs. Great people are the backbone of any successful business. Also, Leatherology is all about celebrating the everyday and sharing joy. We've always had a large gift business; this year, customers wanted to send meaningful, personalized gifts to loved ones far and wide. We're thankful our customers returned to us for gifts, and we're just excited to be a part of that, whether it's helping to celebrate a (virtual) graduation, birthday, anniversary, or holiday." – David Liu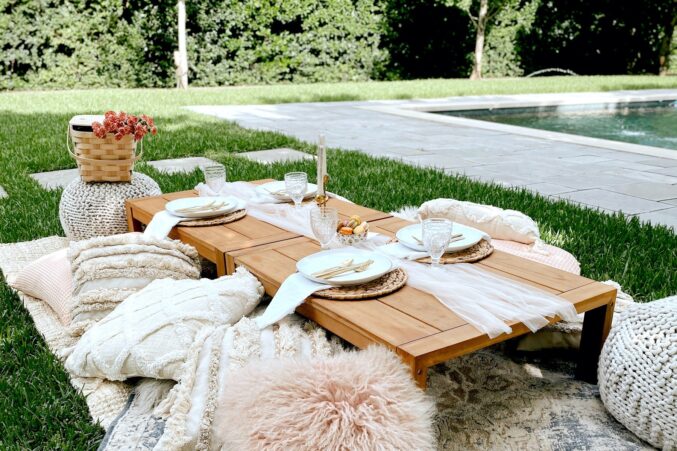 Popovers + Peonies Pop-Up Picnics & Events: "The hardships and uncertain times of 2020 are what brought Popovers + Peonies to life. We are so thankful and proud that we were able to bring loved ones together in a safe way to celebrate events both large and small. We felt the support in a major way, and we look forward to celebrating more in 2021." – Paulina Szczponik
StudioHop: "The biggest lesson we learned is that the fitness industry is agile in more ways than one. We were impressed by how quickly our team and partners were able to pivot in order to serve our clients and keep them healthy, mentally and physically, during an otherwise scary time." –Natalie Wolfe
SunstoneFIT: "What makes Covid-19 most difficult is that the future is entirely unclear. There is a sense that things will eventually return to a more normal state but no [idea] of timing. I am very proud of our team for stepping up to the unique challenges of 2020. They did not retreat from our vision, but instead adapted at every opportunity: online classes during the lockdown, attention to spacing and sanitation, new systems for contactless check-in, and more." – Brandon Hartsell
The Cherry App: "Cherry was one of the many businesses ordered to suspend services [in 2020]. As a social impact company that exists to provide economic opportunities to women in our community, it was challenging to sit on the sidelines for a couple of months. This year, the United Way became an investor in Cherry. This is the first of its kind investment from the United Way and it launched at just the right time, allowing us to provide wrap-around services for our Cherry Pros when they needed them most. We, and our partners at the United Way, hope that this innovative model serves as an example for social impact entrepreneurs around the nation." – Amber Venz Box and Aaron Coats
Tracee Nichols: "My manufacturer in New York was shut down for some time, and I was unable to fulfill orders. My clients were so understanding and patient. Their loyalty through good times and bad means everything to me. I also had other women-based companies supporting my line with plenty of shoutouts and mentions via social media. I am hoping that in 2021, small businesses like mine are able to take what they've learned and continue to grow and expand. This year, despite its challenges, really gave small businesses a voice. Now, I believe consumers have a better understanding of the importance of small businesses to the community, and how much their support of any kind means." – Tracee Nichols
Vivian's Boutique Spa: "Flexibility and positivity helped me navigate the unknown territory of reopening our business in the midst of a pandemic. It also reemphasized my original goal in opening the spa: to provide people with moments of connection and well-being. We look forward to providing more joy, connection, and comfort [to clients] as we look ahead to a brighter 2021." – Kristin Barton