Dallas Stylists Share Their Secrets for Effortless Summer Hair
How to protect your hair from the sun, style beachy waves, plus other tips from local pros.
Summer is in full swing, and because a cut and color is hard to come by these days, it's crucial to protect your hair from sunshine, saltwater, and other damaging elements. We asked Dallas hairstylists to share their tips for summer styling. Here's how to keep your color vibrant, prevent damage, and maintain shiny and smooth strands all summer long.
UV Protection
For Color-Treated Hair
"When exposed to UV rays, the hair's disulfide bonds (proteins that give the hair shaft elasticity) are damaged. The hair then becomes dry, dull, and brittle, which makes it look frizzy. This is especially true for color-treated hair, and sun exposure will also dull the color. The best option for your hair, scalp, and the environment is to wear a cute wide-brimmed hat. The second option is to use a sunscreen spray designed specifically for hair. However, these tend to have heavy oils in them that will weigh hair down. They also have ingredients that can be harmful to marine life. That said, my go-to sun protection spray would be Sun & City Mist by DpHue because it is free of sulfates, parabens, and silicone." —Carissa Mendoza at Hairstory Studio
For Highly Textured Hair
"UV rays don't discriminate! All hair types, including textured and curly hair, need protection from harmful UV rays. UV rays can dry out the hair, ultimately causing brittleness and sometimes thinning and shedding. Many of your standard heat protectant sprays will also act as UV protection. Be on the lookout for nourishing ingredients such as pear extract, jojoba oil, glycerin, and castor oil; they also protect hair from the elements." —Piersten Gaines at Pressed Roots
For All Types 0f Hair
"Unite makes great products to provide daily UV protection. The 7 Seconds Detangler is great for every hair type; it helps detangle in addition to providing heat and UV protection. I also love the 7 Seconds Glossing Spray. It's a UV protectant and it also helps with frizz, which we all know is a game-changer in Texas humidity!" —Jessica Maez at Abstrakt Studio
If You Have Extensions
"Like natural hair, extensions are affected by UV rays. Always use a product that protects your hair from the sun. The Olaplex No. 7 Bonding Oil is perfect for UV protection." –Isaac Muñoz at Dallas Microbead Extensions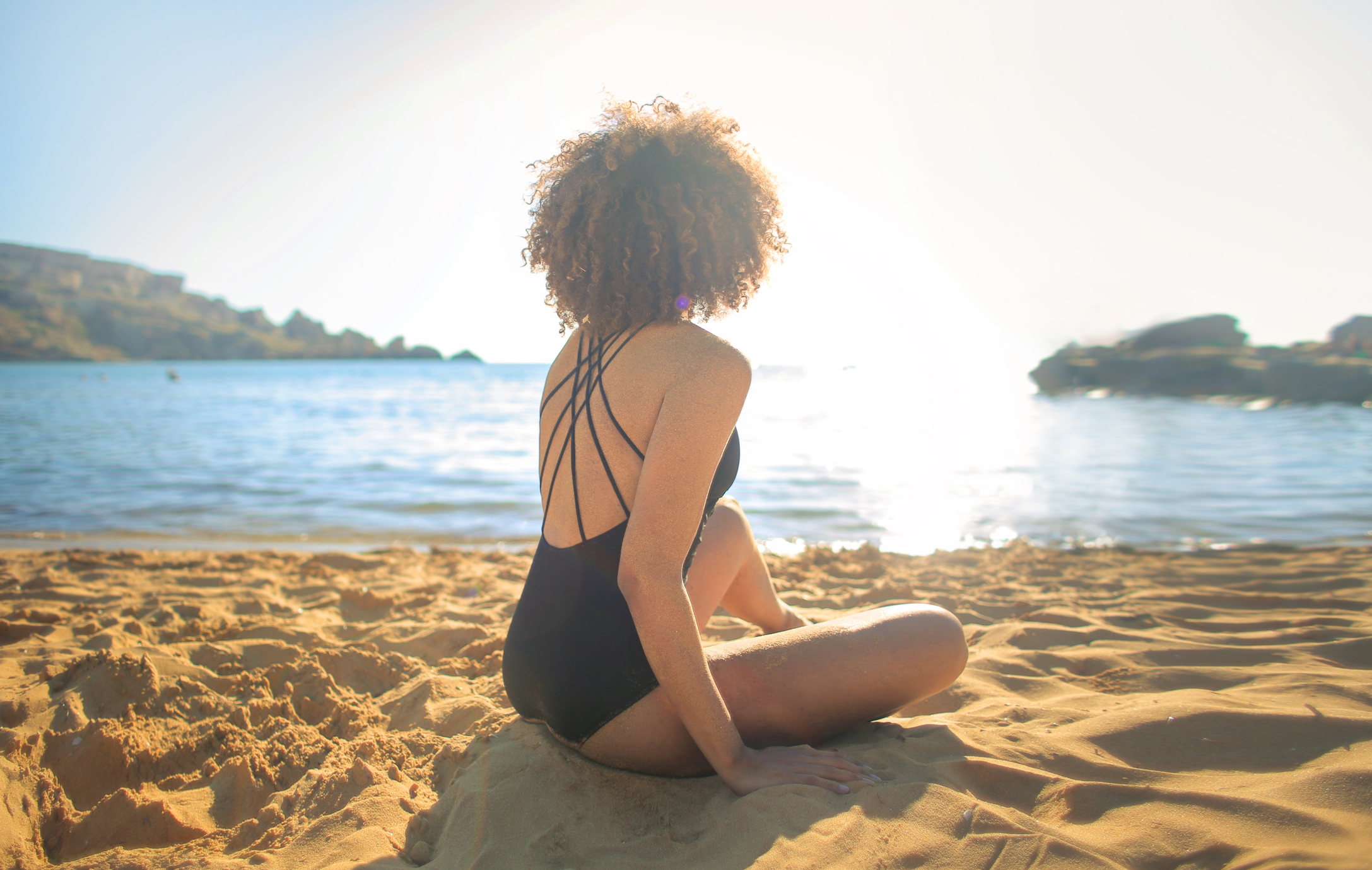 Saltwater Protection
"If you have recently had your hair colored, I would recommend waiting for 48 to 72 hours before getting your hair wet with saltwater. Before you enter the ocean, rinse your hair with fresh water. Your hair acts like a sponge and can only absorb so much. If you fill the hair with fresh water first, you leave little room for the hair to absorb the salt. Apply a leave-in conditioner before heading to the beach to provide an extra layer of protection from the salt and sun. Finally, make sure you shower as soon as possible. Do not let the salt sit on your hair or skin any longer than it has to." —Carissa Mendoza
Chlorine Protection
For Occasional Swimmers
"Step one: wet your hair prior to submerging into chlorine. Hair absorbs liquid quickly, and if your hair is wet and filled with clean water, less chlorine can be absorbed into the shaft to cause damage. Step two: coat your hair in conditioner or oils such as olive oil or coconut oil that will nourish your strands while also preventing the chlorine from penetrating them. Step three: tie your hair up. This will help mitigate the opportunities for tangling, matting, and ultimately breakage. Step four: wash your hair with clean water immediately after swimming. A good clarifying shampoo will help remove the chlorine and other chemicals that are damaging for the hair." —Piersten Gaines
For Frequent Swimmers
"Chlorine can make blonde hair discolored and give it a greenish hue. We do have treatments from MalibuC in the salon to remove that chlorine from the hair. It's important to remove it before the next color treatment. I also recommend MalibuC Swimmers Wellness products for frequent swimmers to prevent further damage." —Jessica Maez
If You Have Extensions
"When extensions are made from real human hair, anything that can happen to your natural hair (color loss, dryness, etc.) can happen to your extensions as well. Before swimming, always dampen your hair, add in some leave-in conditioner mixed with a hair oil, and brush through with a detangling brush by The Wet Brush. I recommend Olaplex No. 6 Bond Smoother mixed with their No. 7 Bonding Oil. –Isaac Muñoz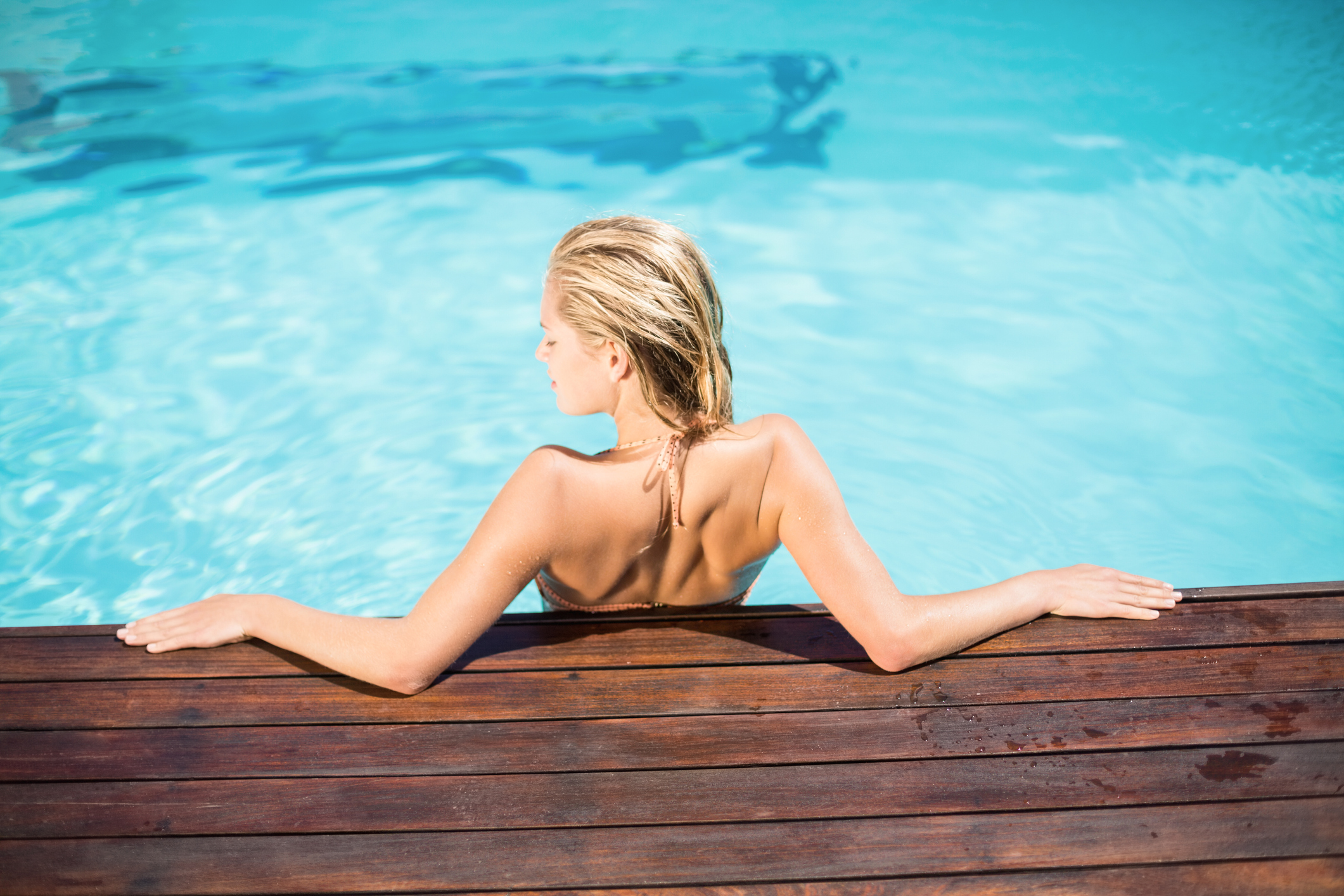 Air Drying
For Curly Hair
"Air drying is the way to go, especially in the summer. My go-to products are going to be a texture/beach spray and a lightweight curl balm. I personally stay away from salt and sugar beach sprays because they can be drying to the hair and leave it feeling crunchy. My favorite beach spray is Undressed from Hairstory Studio which leaves the salt and sugar out. You can load it in damp hair to air dry, or add it to dry hair for more texture that is soft to the touch. My curl balm of choice is Hair Balm, also by Hairstory. This lightweight balm is great scrunched into clean damp hair and left to air dry or diffused into the hair. It locks moisture in and helps reduce frizz." —Carissa Mendoza
For Straight Hair
"Air drying gives hair a much-needed break from heat styling. For an 'undone' style, I first recommend combing out your hair with a wide-tooth comb. That way you don't disturb any texture pattern you may have. Then I like to start with a cream or oil like the Unite Blonda Oil which provides nourishment and UV protection. After that, take sections of your hair and scrunch them up to the scalp. You can also take smaller sections and twist them into spirals. Once dry, you'll tousle with your hands.  I like to finish with a texture spray like Unite Beach Day for some hold." —Jessica Maez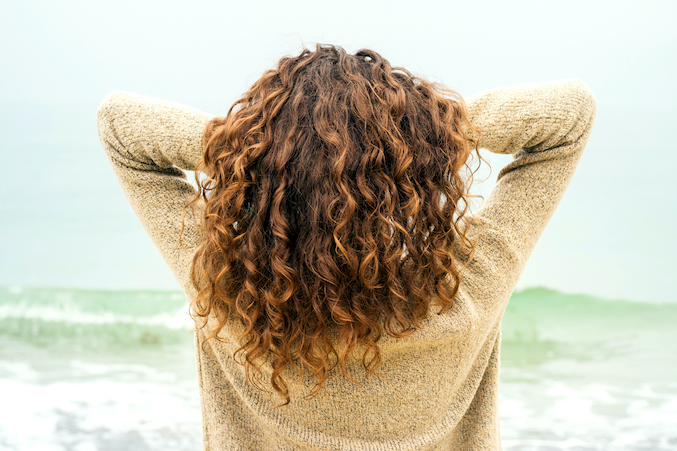 Smoothing Treatments
Brazilian Blowouts
"Summer hair should be effortless; we want to spend time doing other things than worrying about our hair. Brazilian Blowout treatments can make hair more manageable, so you don't need to spend hours drying or styling." —Jessica Maez
Silk Presses
"Anyone who has ever received a silk blowout knows the fear of walking out of the salon just to have your hair ruined by the elements. It is extremely important to use products that fight against humidity during the styling process to help prevent your curls from reverting back to their natural state at the first hint of moisture. Any heat protectant which also acts as an anti-humectant will get the job done." —Piersten Gaines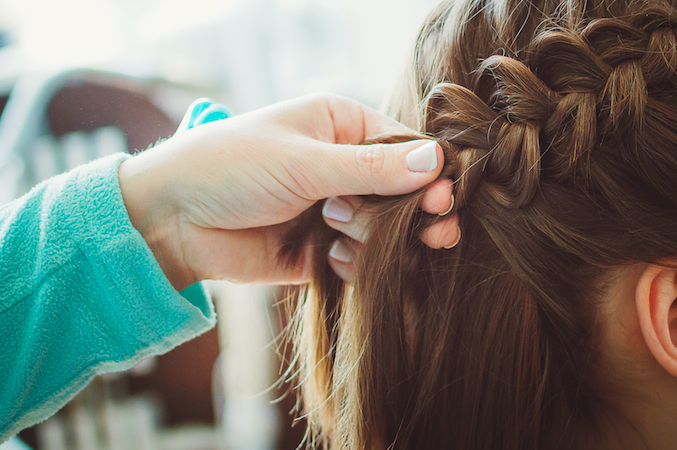 Damage-Free Summer Styles
Braids
"Braids are great to keep hair from getting tangled when swimming. They will also create some beach waves when they're let down." —Carissa Mendoza
Topknots
"I love updos for the summer. They help keep us cool and give us some versatility in styling. For topknots and buns, use an Invisibobble holder or Sunci's no-damage elastics. Scrunchies are also a big trend, and they help protect the hair while it's up." —Jessica Maez
Ponytails
"If you opt for a high ponytail, make sure you are using a hair tie that will not put stress on your hair. Stay away from the old-school elastic ties that pull hair. Never put wet hair up in a ponytail, as this will more than likely cause breakage." —Carissa Mendoza