After eight years as a fixture in the Dallas fashion community, Princess Pope is just getting restarted.
During the early hours of May 30, peaceful protests mourning George Floyd's death at the hands of police were followed by looting and rioting. Pope's Guns and Roses Boutique had its windows smashed and its inventory wiped.
On the morning of June 10, the scars of that night remained. Shards of glass still carpeted the floor, shelves were sideways, and hangers were strewn across the hardwood. Plywood on the windows acted as a bandage. To start the process of healing, over 30 people armed with brooms arrived to help clean up the store.
The Dallas Black Chamber of Commerce organized the group effort, which also included volunteers from Vista Bank and commercial cleaners from the nearby Statler Hotel. Pope's mother even traveled from California to support her daughter.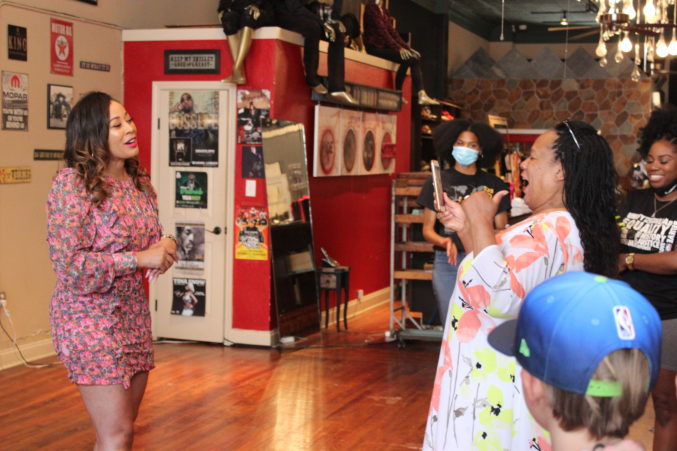 "We showed up and there was a line around the store. [It] is incredible to see the sheer amount of people from every walk of life that showed up and were willing to lend a helping hand and roll up their sleeves," said Jeff Lisles, Senior VP of Vista Bank. "It's very exciting."
Dr. Lawana Gladney, a Facebook friend of Pope's, came out to clean up with her daughter after hearing Pope's story and seeing posts on social media.
"My heart just bled because, as a business owner myself, I know how hard you work, and I kept thinking, What if all I've done was just torn down?" Gladney said. "I'd just cry tears."
After the initial destruction of the boutique, Pope's sister posted a GoFundMe with a goal of $100,000. They reached it in just three days and surpassed it soon after. Pope says the store received donations from places as far away as the UK and South Africa. One donation that touched Pope was from her high school teacher.
"Everybody just poured into us, and that's really what's helped me get through these days," Pope said.
As the only Black-owned business on the street, the protests for racial equality hit closer to home for Pope. Being a Black, female CEO, Pope says she's faced obstacles obtaining loans and had vendors who don't want to carry their clothes in her store.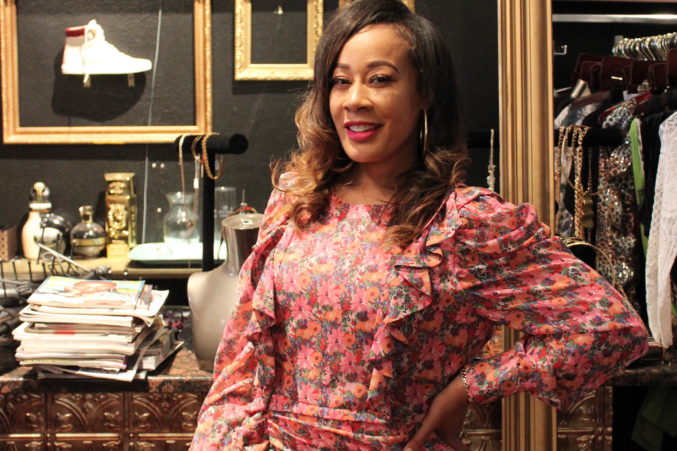 "I believe that the looting and the protesting are two totally separate things, and the looting is getting caught up with the protests. It's taken away from the main goal, and that is police brutality in the Black community," Pope said.
In a little over an hour, the cleanup was complete. The main floor of the boutique is mostly empty, furniture clustered against the wall rather than in their usual spots. Mannequins are huddled at the back of the store, their hollow eyes facing the entrance.
Pope's next challenge will be replacing the stolen inventory. Guns and Roses' stock is carefully cultivated; Pope travels across the world to hand-select the inventory months in advance.
"It's gonna take a little time to get us back up and rolling again, but we're up for the challenge," Pope said. "My hope for the future is to teach other entrepreneurs how to go through trials and tribulations and reemerge."
"I'm looking forward and trying to help people focus energy on what can be done that's positive," echoed Gladney, saying, out of ashes, something always rises.
Get the AtHome Newsletter
Enjoy Dallas' best trends, hot properties, and tips from local designers to help you nest in style delivered weekly.
Author