On the morning of October 21, the day after tornadoes ripped up North Dallas, the sun finally rose after a tumultuous night. In the clarity of daylight, we all began to see the impact of the storms. 
Seven-year-old Brinley Smith did, too. She went on a walk with her family around their Preston Hollow neighborhood, which had been devastated the night before. The violent path of uprooted trees seemed to never end. She realized she wanted to aid in relief efforts, but it wasn't until she was headed to school a few days later that she told her dad, Brian, exactly what she wanted to do. 
"We were driving to school and she said, 'I want to do something to help, it just looks so sad' and I asked her, 'what would you like to do?' And she said, 'I want to plant trees,'" Brian says. 
And so Kids Luv Trees, now a 501(c)(3) nonprofit, was born. With a goal to raise $150,000, Kids Luv Trees is aiming to individually plant 500 trees in spots affected by the tornadoes. To raise donations, Kids Luv Trees is hosting talent shows, dance parties, and lemonade stands in addition to planting days to actually replace the trees. (The first two planting days will be on March 28 and 29.) 
Over the years, Brinley has developed a passion for spending time in nature and climbing trees, which is why she made them the focus of her work. It's been at the forefront of Brinley's mission to keep this nonprofit focused on kids. When asked for one thing she hopes people know about her organization, she responded that "Kids Luv Trees is trying to let kids do a lot of the work."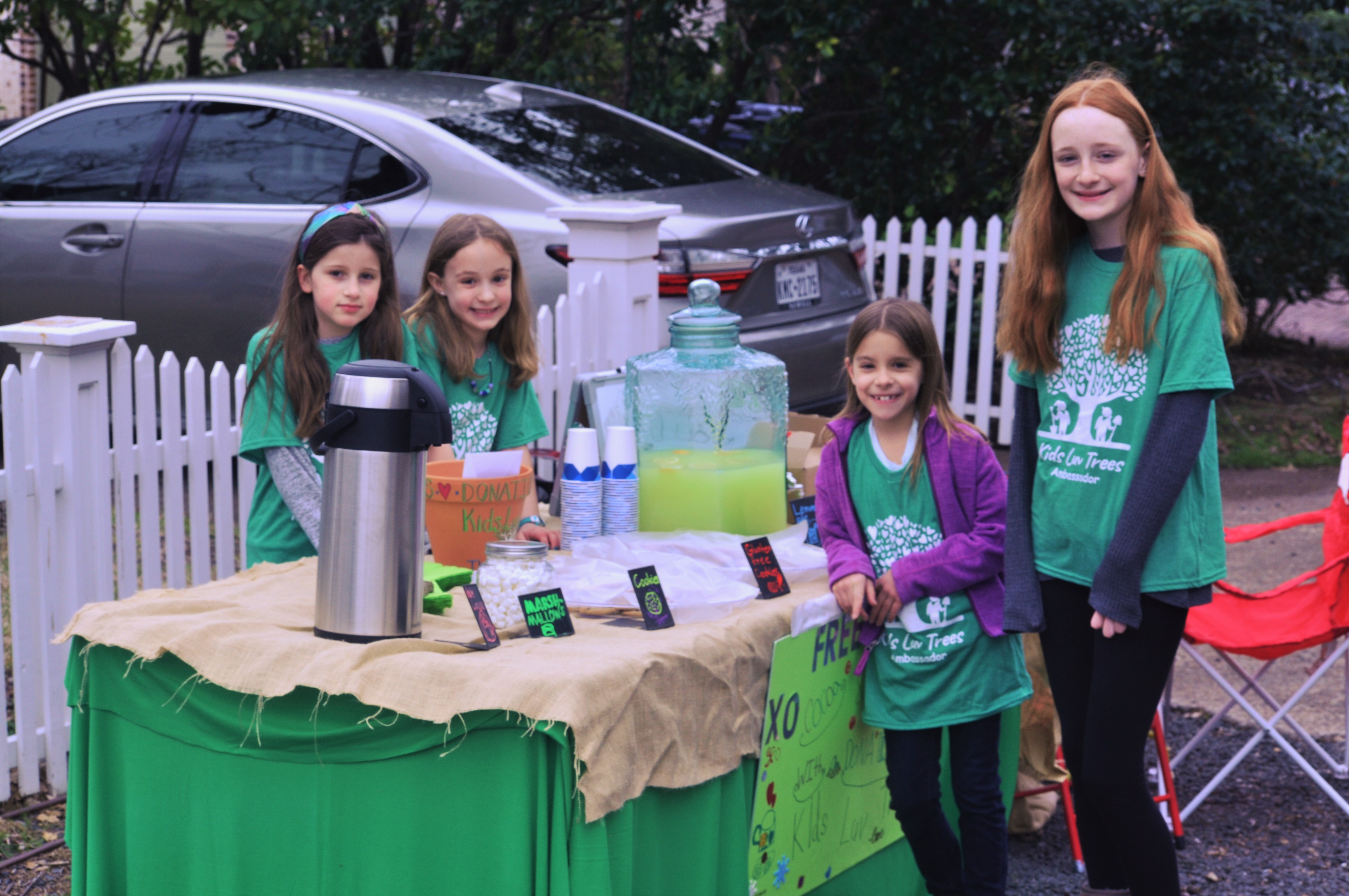 By partnering with Texas Trees Foundation and RETREET to form the North Texas TREEcovery Campaign, the three groups have a cumulative goal of planting 3,500 trees with no end date in mind. "We only really have two planting seasons: spring and fall," Brian says. "This is our first one, and we hope to reach 50. Our next one will be fall, and we'll hopefully be able to raise enough money through this inaugural tree planting, we could plant the remaining 450."
Spreading the word through door hangers (5,000 of them!) and social media, you can also visit their website to make a donation and learn about volunteer opportunities. "We have a Facebook page, and to learn more about Kids Luv Trees, you can go to kidsluvtrees.org, and how you spell luv is l-u-v, the incorrect spelling," Brinley says through a giggle. 
Having already raised just over $13,000, local businesses are getting on board, too. In May, Kids Luv Trees will be the beneficiary of the Give Back Burger at Liberty Burger, receiving 10 percent of every $10 burger sold. And in addition to this partnership, Kids Luv Trees wants to work with local private, and public schools that are in the affected areas to offer community service hours so students can get involved, fulfilling Brinley's mission of allowing kids to lead the efforts.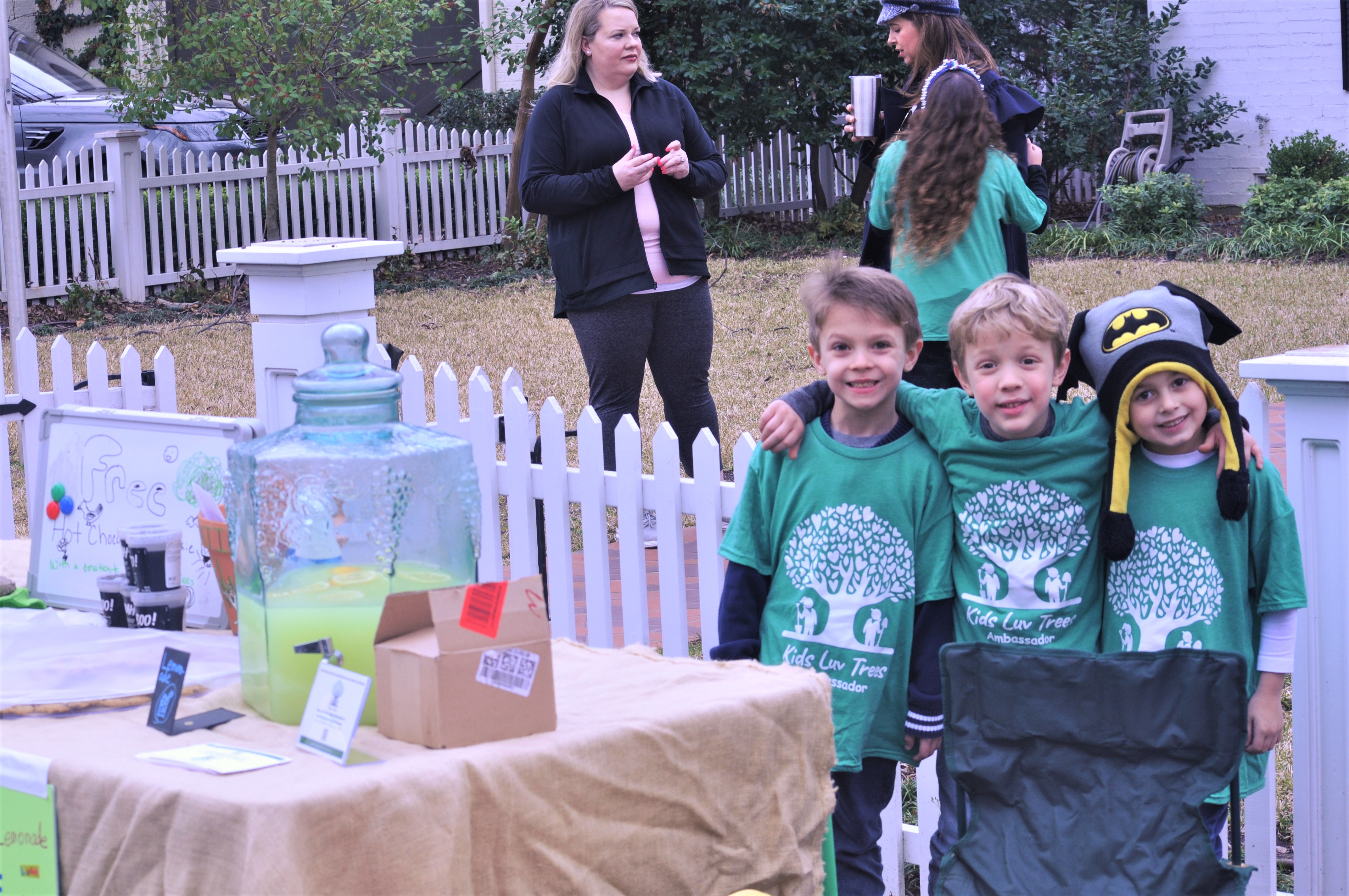 Get the AtHome Newsletter
Enjoy Dallas' best trends, hot properties, and tips from local designers to help you nest in style delivered weekly.