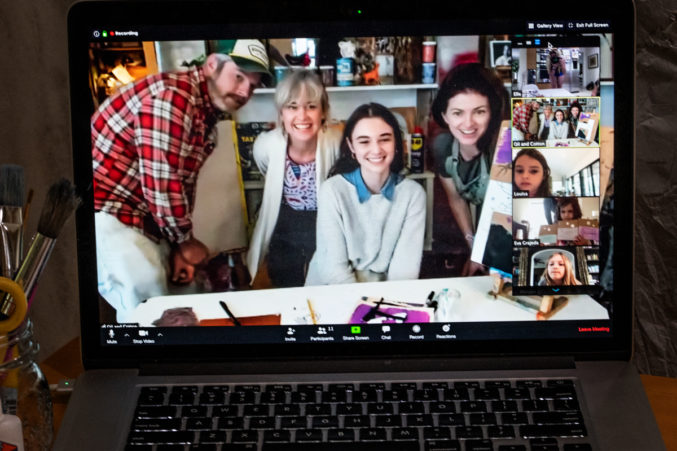 Home School Hacks For Your Dallas Child
An online survival guide to keeping your child occupied.
I have been cooped up and compiling a list over the past few days to help parents keep their little ones busy. My daughter, Elle, is four and she doesn't have much of an attention span. I have been rotating activities. The last thing as a parent that you want to do is park your kid in front of a screen for endless hours. Add a little structure to their viewing with this list of guilt-free screen-based activities. They're way better then YouTube kids.
Last week we were able to connect virtually with our favorite neighborhood art school, Oil and Cotton. We joined our neighbors and kids from all around the country for spring break virtual art camp. Oil and Cotton will continue virtual art classes starting this week.
You can keep up with The Dallas Zoo on YouTube through its #bringthezootoyou campaign. Zoologists give us a behind the scenes look at our beloved animals at the zoo. Others around the country are joining in. Some of our favorites are San Diego Zoo, which has a fun interactive website and games. The Cincinnati Zoo also has amazing videos on Facebook Live.
Tinkergarten is offering for free weekly activities activities for kids ages 6 months to 8 years. You can register here. Head to its Facebook page to join Tinkergarten's virtual classrooms.
Your first month is free at ABC Mouse, where you can find tons of free games and learning-based activities.
Scholastic has published a free two week curriculum here.
For yoga and stories, Cosmic Kids is your best friend.
One of my favorites is lunch doodles at noon with our favorite artist Mo Willems, who is behind "Don't Let The Pigeon Drive The Bus!" Which, in our house, is practical advice.
Please add your favorite homeschool hacks in the comments.