Each January, ClassPass releases its annual Best of ClassPass Awards: a list of the top instructors, studios, and staff in the nation. Dallas held its own in 2019, scoring two of the 11 newly-created People's Choice Awards (which invites ClassPass members to submit nominations). A Best Instructor award went to Dustin Miller of TruFusion; the nationwide Best Staff award went to TruFusion as well.
Overall award winers are selected based on data; an algorithm crunches the numbers for ClassPass reservations, reviews, ratings, and return rates. Dallas' 2019 Best Studio was Class Studios West Village. Our 2019 Best Instructors were Ella Leupold at Class Studios and Antoine Howard at HIIT Fit Dallas and CycleBar.
So, fitness loyalists, it's time to branch out from your go-to SoulCycle instructor or your tired Tuesday morning Pilates class. The people have spoken, and these winners are worth a try. Allow us to introduce you to Dallas' 2019 winners. (All interviews have been edited for length and clarity.)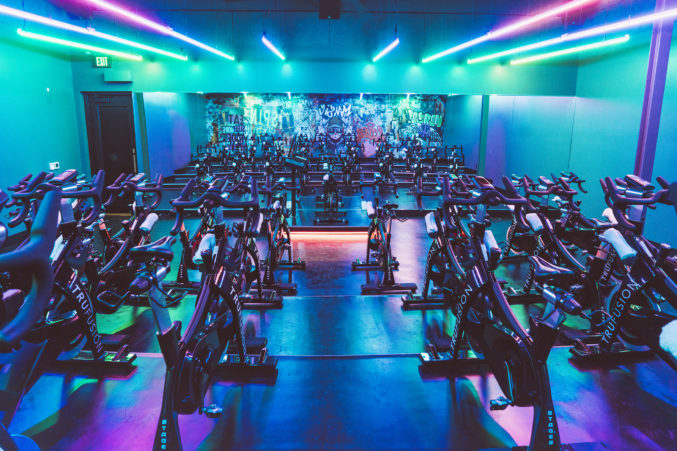 TruFusion is massive–the North Dallas gym boasts 12,000 square feet of studio space, 65 class styles, and up to 240 weekly group classes (which include yoga, boot camp, cycle, boxing, HIIT, and more). And yet the studio still feels intimate and individualized: you'll get personal attention from the instructors and above-and-beyond service from the front desk staff. General Manager Kristin Kerzner weighs in on what sets the spacious studio apart from its boutique competitors and how the studio scored its Best Staff accolade.
What makes TruFusion stand out in the Dallas fitness scene?
Think about the most popular studios in the area. We have all of those concepts but under one roof. If somebody wants to go to spin class one day and pilates class another day, they won't have to drive to different places. We also have a [larger] variety of heated and unheated classes for fitness and for yoga.
What is it about TruFusion's staff that earned them the title of Best in the nation?
Putting our members and our community first. If someone's running late, instead of asking them to take another class later, we'll ask, 'Well, how late are you? How can we help you? Do you need to change clothes? Let me help you set up your stuff. I'll meet you at this door, can you change in three minutes? Cool.' So they're escorted into the room with their equipment ready. Also, we really take the time to get to know everyone, learn everyone's name, remember something about them. We create a relationship and a friendship, and that's what ultimately builds a strong community.
What do you look for when hiring staff?
It's the feeling I get. I want someone to feel comfortable and to feel how much we love this place, just by talking to me and hearing my passion for it. It's something people comment on a lot after interviews, that they can tell how much we love it here and they want to be a part of that too.
Ella Leupold, Class Studios (Best Instructor)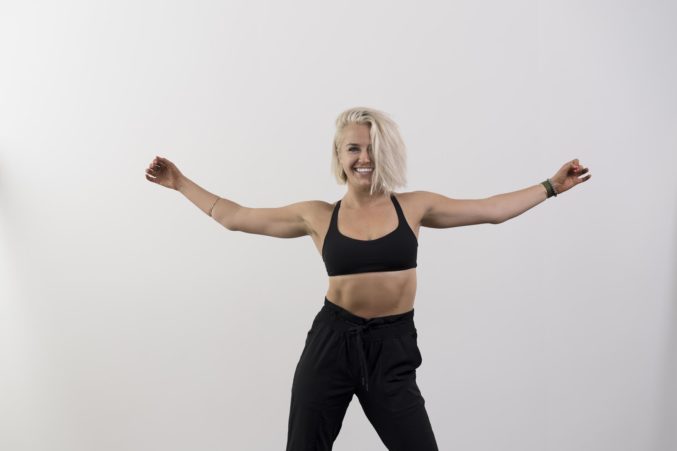 Ella Leupold is an original instructor at Class Studios, and as one ClassPass reviewer said, "There's a reason she's the OG!" Leupold currently teaches Cycle and Sculpt 45 at both Class Studios locations (West Village and Preston Center). The former professional dancer has amassed a cult following for her cheery attitude, personalized approach, and general good vibes. In short: one reviewer describes Leupold's class as "like church, on a bike, with a DJ."
What is your typical class like?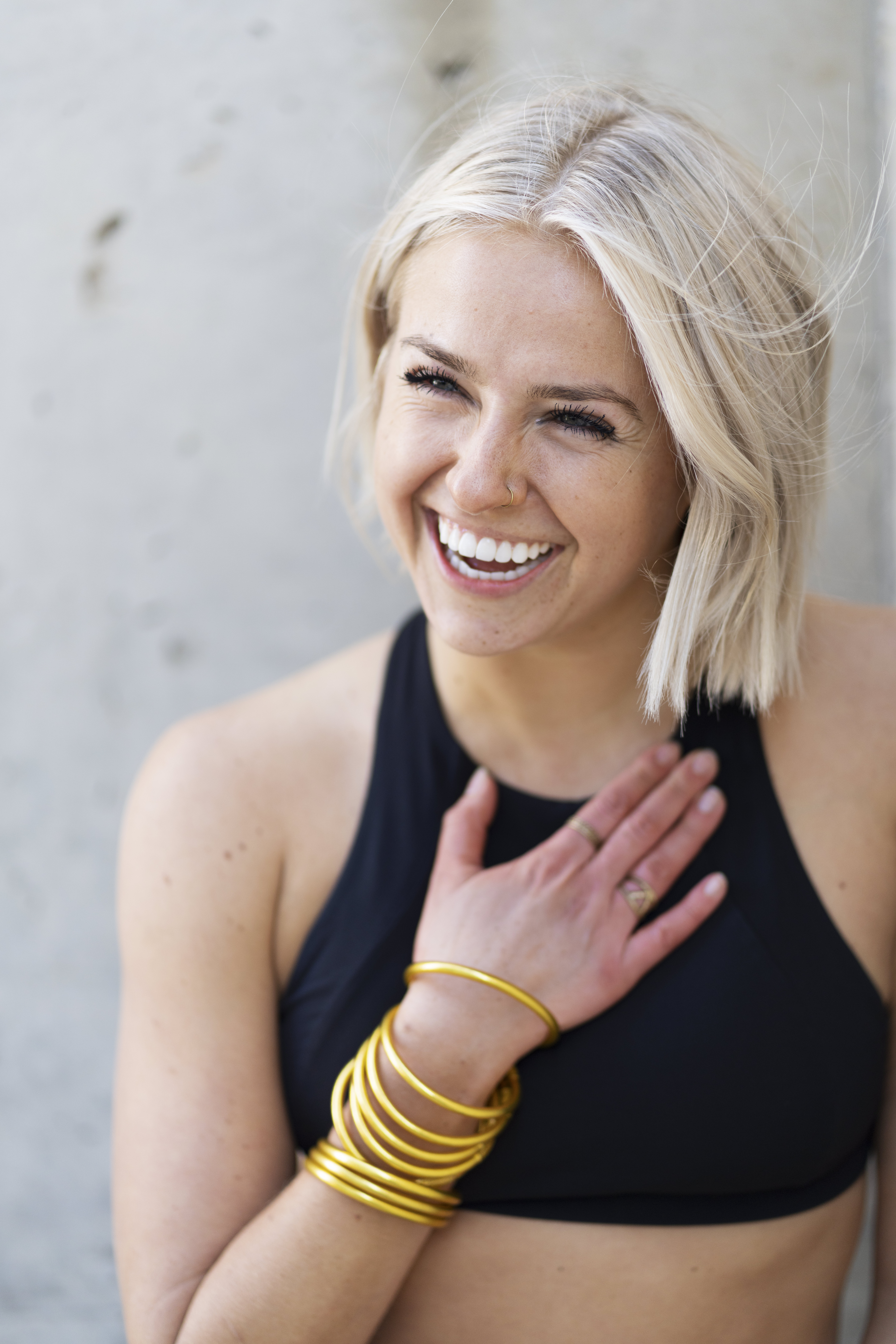 With Sculpt, it varies, because we have a lot of options. I go based on what my body needs and how I'm feeling–most of the time, we're all on the same page. For cycle, there's only so much you can do on the bike, but it's always a different playlist.
How do you pick your playlists?
Just a gut feeling. I now make my playlists the day of class. If I make it the day before, I could be in a totally different mood, and I just won't feel as connected to it. So even if it's a 3:45 alarm, it's worth it to get up early [and build the playlist].
How would you describe yourself as an instructor?
I focus a lot on intrinsic motivation rather than just telling people what to do. I say, 'here's [the class sequence], do it or don't, take it or leave it.' People open up with themselves and [ask themselves if they want to keep going]. They feel so much better about deciding to do it, instead of doing it because someone is yelling at them to keep going.
I think I appeal to those who are craving depth. In cycling specifically, you have to really enjoy the instructor because you're going to [listen to] them for 45 minutes. It's not at all about what they look like, but how they make you feel.
The entire Dallas fitness community is special, and the reason I'm able to excel as an instructor is because of the time I spent just sweating all over this city [with different instructors]. I've taken something from everyone, in a good way, and I'm lucky to be exposed to such incredible people.
Any advice for beginners?
Trust that no one is watching you. People always have this false belief when they go into a new space that they're the odd one out and everyone's looking at them. Everyone's just trying to get through the class on their own. Really listen to your body and take it at your own pace. Don't expect yourself to be able to do everything, especially in a new format.
Do you have a moment that has been most memorable as an instructor?
The crazy thing is [these moments] happen so often. I'm so fortunate to receive messages after class about things people are going through. In sculpt, I had a woman come up to me and tell me that she had experienced recent miscarriages, and she'd been struggling to reconnect with her body. It was the first time she had felt fully [at ease] in her body. That brought me to tears. I love to help people connect people with themselves–so much of the time, we're running around, and we forget to.
Antoine Howard, HIIT Fit and CycleBar (Best Instructor)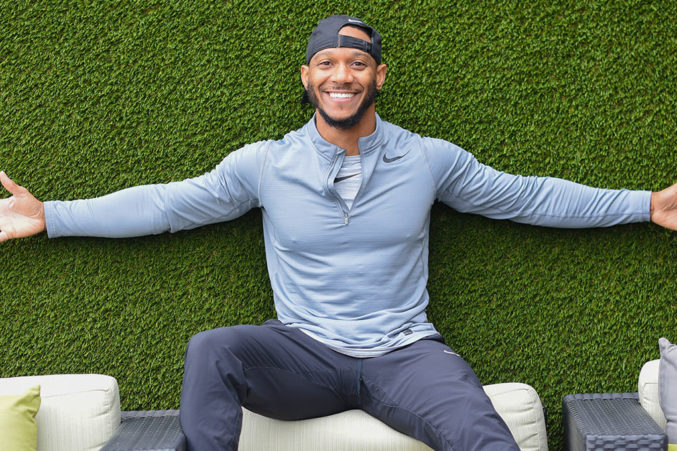 As a former ClassPass user himself, Howard knows what makes a good instructor. In addition to teaching at HIIT Fit, CycleBar, and Evolve Dallas, Howard owns and operates his own company, HowHard Fitness, which specializes in small groups and personal training. Howard focuses on cultivating community; says one reviewer, "Anyone can instruct  a fitness class, but not everyone can inspire change and  makes you feel as welcomed as Antoine does." This energetic, authentic, and motivating instructor will push your limits, and you'll thank him for it.
What are your HIIT Fit and CycleBar classes like?
The format is a mixture of high-intensity cardio, bodyweight moves, and strength-based training. Every class varies in how it's formatted day to day! Always be ready to work.
[During each CycleBar class], every song has its own RPM speed associated with it. Each playlist is different, but we do offer anywhere from two to four races every single class.
Cycling in a room feels a little different than HIIT in the gym. I like to say, within these four walls, this is all that matters. I'm asking everything from you. I'm not just leading the class, I'm a part of the class, and I think it creates a much better and deeper bond between me and the riders.
How do you keep the energy up in your classes?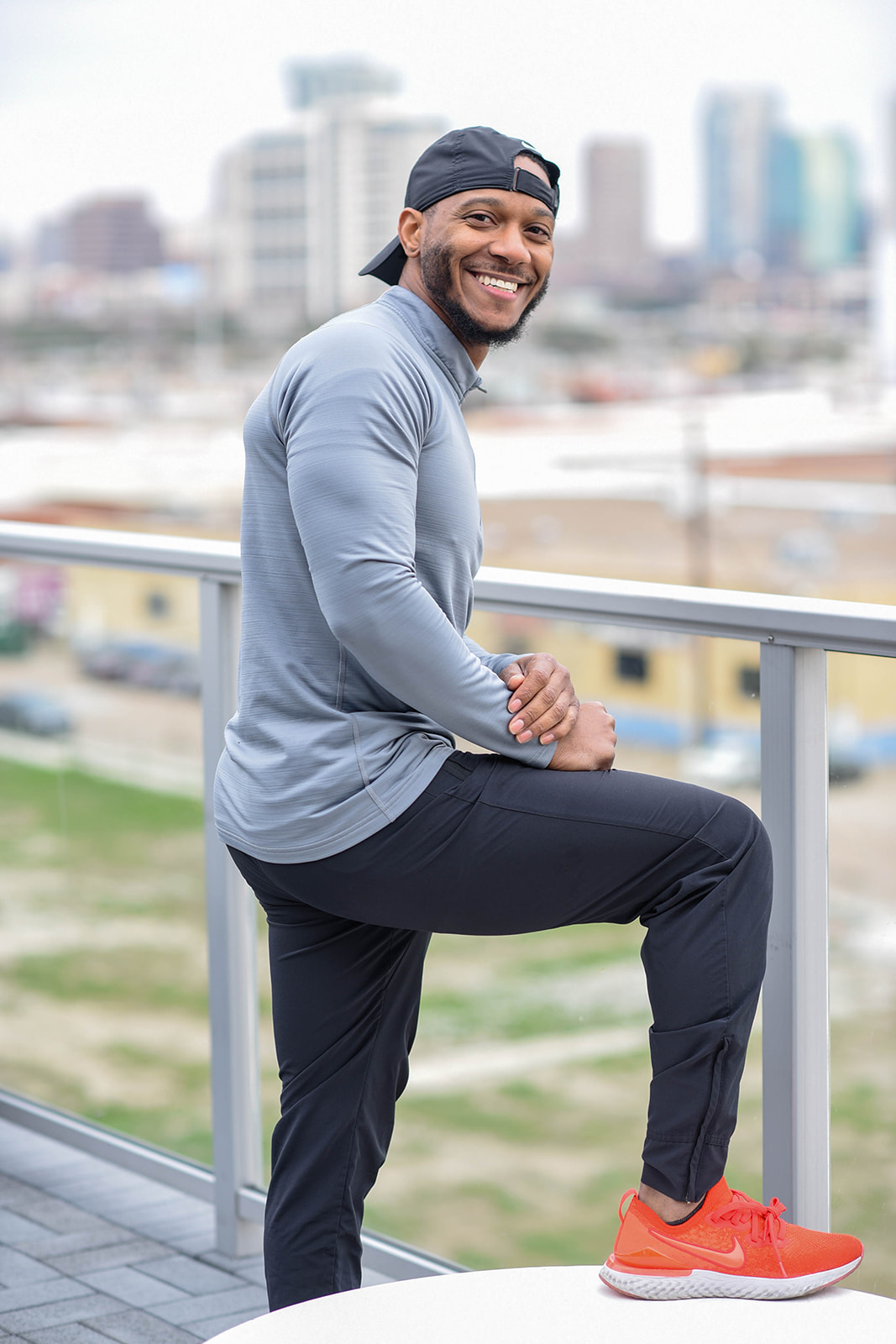 I'm very big on community. In all classes that I teach, I encourage people to come in, introduce themselves to someone else, be willing to share information, help me create a community and create a relationship that can help them succeed inside and outside of the gym. And the beauty in that is, It creates and builds community adding to the culture and the environment of every class taught.
What do you think it is about your teaching style that draws people to you?
I believe that energy is infectious, that you have the ability to influence and inspire someone. And influence isn't just about being a trainer in Dallas. It's about knowing that you can help someone else be better.
What is your most memorable moment as an instructor?
I had a [woman train with me] who said, "Antoine, if it wasn't for you, I wouldn't be alive. All I can think about is if I can just make one more class, you're going to tell me something to make me want to push on for one more week."
I train trainers all over the nation on ways to "lead change," and I encourage them to not to get lost searching for accolades, helping others isn't about an award. I care about changing people when they leave my class. That gives me peace. That's why I train.
A quick highlight reel of this year's awards:
The Most Instagrammable Studio winner is, indeed, a sight to see. Dryft is a mobile, solar-powered studio that pops up across San Francisco. A rowing class with bay breezes and open air? Sign me up.
The Best Amenities winner, Jibe Cycling Studio of Portland, Maine, is also eye-catching, with exposed brick walls, gleaming wood floors, and white leather poufs. And yes, we can confirm that their amenities–from the standard dry shampoo to the multiple organic products–are deserving of the award.
As expected, chain studios like Barry's Bootcamp and Flywheel scored several awards in other cities, but the 2019 list was largely made up of independent winners. Several Best Instructors even own and operate their own studios.
Get the AtHome Newsletter
Enjoy Dallas' best trends, hot properties, and tips from local designers to help you nest in style delivered weekly.