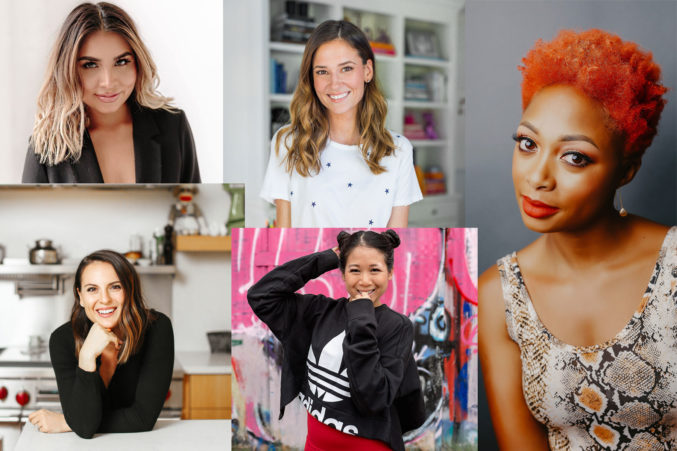 Subconsciously or not, we take cues from our favorite influencers on all sorts of things, though what we're usually gleaning is what to buy.
With the annual hunt for holiday presents now fully underway, we polled five of North Texas' top influencers to see what they have their eyes on gifting (or just have their eyes on) this year.
Naturally, food blogger and author Alex Snodgrass named the Ninja Air Fryer (which she genuinely believes is worth the hype) as her ultimate gift for 2019.
"I always make a long checklist for my friends and family that I am gifting," Snodgrass says. "Sometimes I know exactly what I am going to get them, and other times I don't. I then start perusing my favorite local and online shops to see what I get done off the bat. When I am really stuck, I look for an experience or a fabulous gift card."
On her wish list: Miista Zelie Lace Up Booties, so she can pair with dresses and jeans on her upcoming book tour.
Though Candace Hampton was tight-lipped on what she's gifting her family this year (her husband and parents won't be getting any hints or clues), she did have some advice for what not to give. "Don't buy shower gel and body lotion sets for anybody," she says. "Those things get returned to the store. Well, they do for me anyway."
On her wish list: "A new luxury car," she says. "It will be my first car fully purchased and financed on my own, so I'm really excited about that."
Bridget Barbier-Mueller's gifting philosophy revolves around reflection. "What do they love? What would they use?" Barbier-Mueller asks. "I make notes in my phone all year long with gift ideas for people so when Christmas rolls around, I'm not scrambling."
Perhaps the person on her list she's most excited about this year is her son, Henning—this Christmas will be his first. For other folks, she's focusing on gifting all things beauty, like face masks and her go-to Nest candles. "My husband is also half Swiss, so of course we'll have some really yummy chocolates in there too," she says. 
On her wish list: Although she says she has everything she's ever wanted, she wouldn't mine the new iPad Air, making responding to her social media audience more efficient.
"It's honestly about picking up hints all year round about things that people need or like, jotting them down, and remembering them when it's time to shop," Daniela Rios says. "Trust me, it's the little, thoughtful gifts that people appreciate." When she's at a loss, she plans on turning to trendy hair accessories, like clips, headbands, and even turbans.
On her wish list: Though it may surprise you, a Dyson vacuum cleaner has been on her wish list for quite some time.
Fitness blogger Mai Lyn Ngo has self-care on her gift-giving mind this year. "I've always been a practical gift giver. I prefer gifting experiences or things that are good for personal development," she says. She's stocking up on books and tickets to goal setting events, wellness workshops, or recovery experiences (such as a spa treatment or cryotherapy session). "Everyone is going 100 miles per hour or have side hustles and projects going, so I want to support that," she says.
And to stuff the stockings, she's reaching for products utilizing CBD: lotions, tinctures, bath bombs, sprays, and even chocolates. She's currently obsessed with local company Entity Muscle Balm.
On her wish list: Peace of mind, good skin, and a solid eight-hour sleep schedule.