Teasom, which opened on December 20 in the West Village, aims to bust the tea world wide open.
Sisters Minji and Jahee Son hope to introduce high-quality iced teas, battling any Southern stereotypes of traditional sweet tea, with their West Village tea shop. The duo will combine their knowledge of infusions and business — Minji has completed several levels of tea sommelier courses and Jahee holds a degree in hospitality management — to provide Uptown with simple, high-quality, flavorful iced teas, hot teas, and frozen slushies meant to be sipped simply, with a view in particular of dispelling common notions of Texas sweet tea.
"We brew all of our teas without any type of sugar," says Jahee. The duo hopes that their five primary blends' flavor selections — think notes of pineapple or hibiscus — will speak without the need for sweetener additions (though a self-serve station will offer dedicated sweet-tea seekers an opportunity to indulge).
Teasom's accessible flavors and casual setting — a minimalism abounding with wood, concrete, potted plants, and splashes of color — will work to dispel the belief that high-quality tea must be high-brow. "Some people have this stigma of tea being so ceremonial," says Jahee. "But tea can be drunk every day, just like water."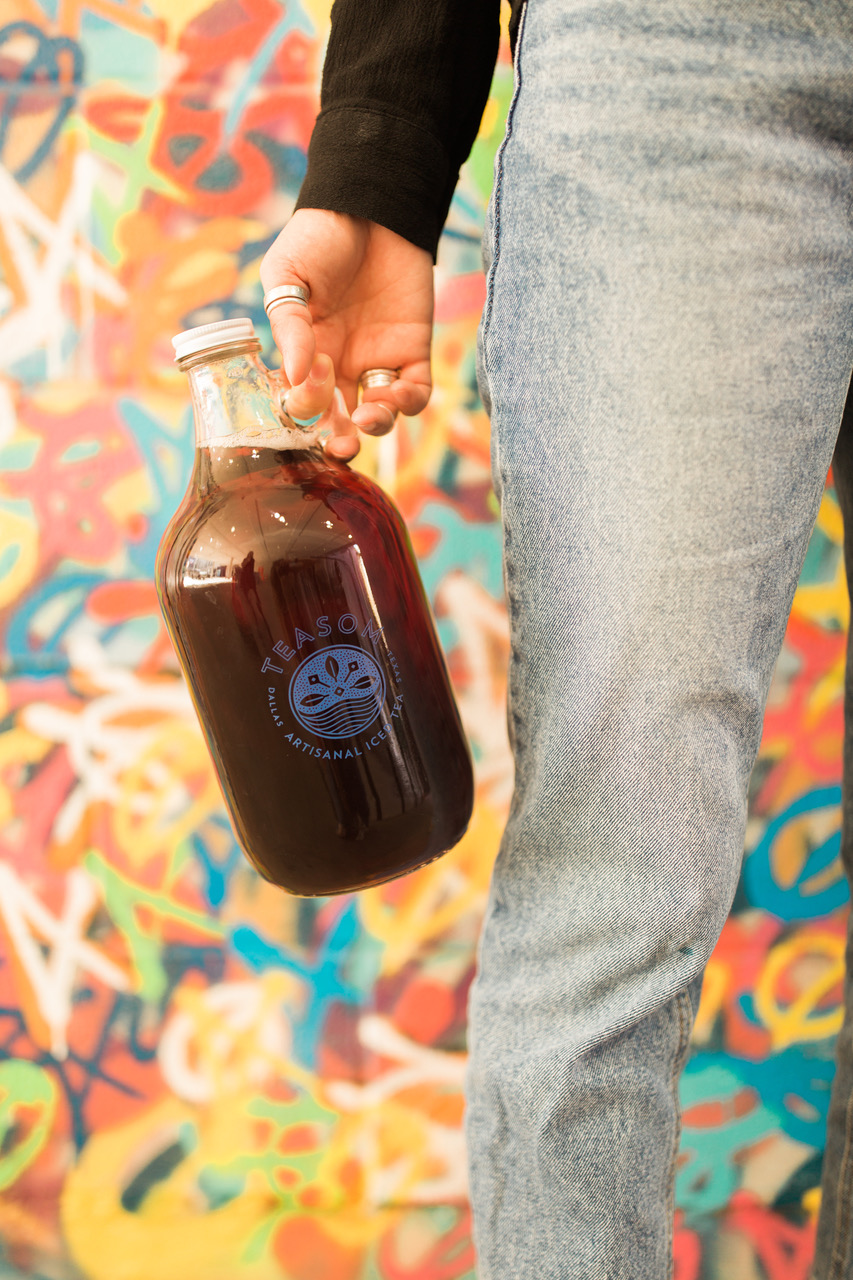 Any of Teasom's five primary tea blends — which combine ethically sourced ingredients from all over the world and are packed and processed in Washington and Canada — can be served warm or chilled. "[Many tea companies] don't really go through the process of making it iced to confirm that it's a great tea," Jahee says. "We focus a lot of our time to see if each tea tastes great iced and hot." The menu will also include frozen teas — teas paired with fresh juices and served in a slushy concoction — and three additional hot teas that will rotate seasonally. The Son sisters will serve iced tea from "tea taps" — an element similar to a taproom or brewery setup — whose handles feature designs of tea leaves and herbs.
The Son sisters are Korean and fostered a love for tea during their childhood — they grew up drinking herbal Korean teas brewed from ingredients including, barks, roots, or corn — but Teasom's teas do not take cues from any singular tea culture or style. "Single-origin teas are more for people who appreciate that kind of flavor, but not everybody does appreciate that," says Minji. "We wanted to create tea blends that are easy for people to appreciate and understand." This is not to say that Minji and Jahee will not be sharing their trained brewing expertise with Teasom customers: they will provide steeping recommendations for those who order teas meant to be steeped and served warm (to avoid the pitfalls of bitterness and oversteeping as well as allow flavors the best chance to unfold). They also plan to offer classes on the versatility and health benefits of tea components.
Though every Teasom beverage is presented in 16- or 24-ounce environmentally friendly to-go cups, welcoming benches and tables encourage visitors to enjoy their tea alongside house-made sandwiches and salads. Purchase a refillable tea tumbler to enjoy your favorite blend while walking the West Village, or stay for casual conversation accompanied by a relaxing tea break.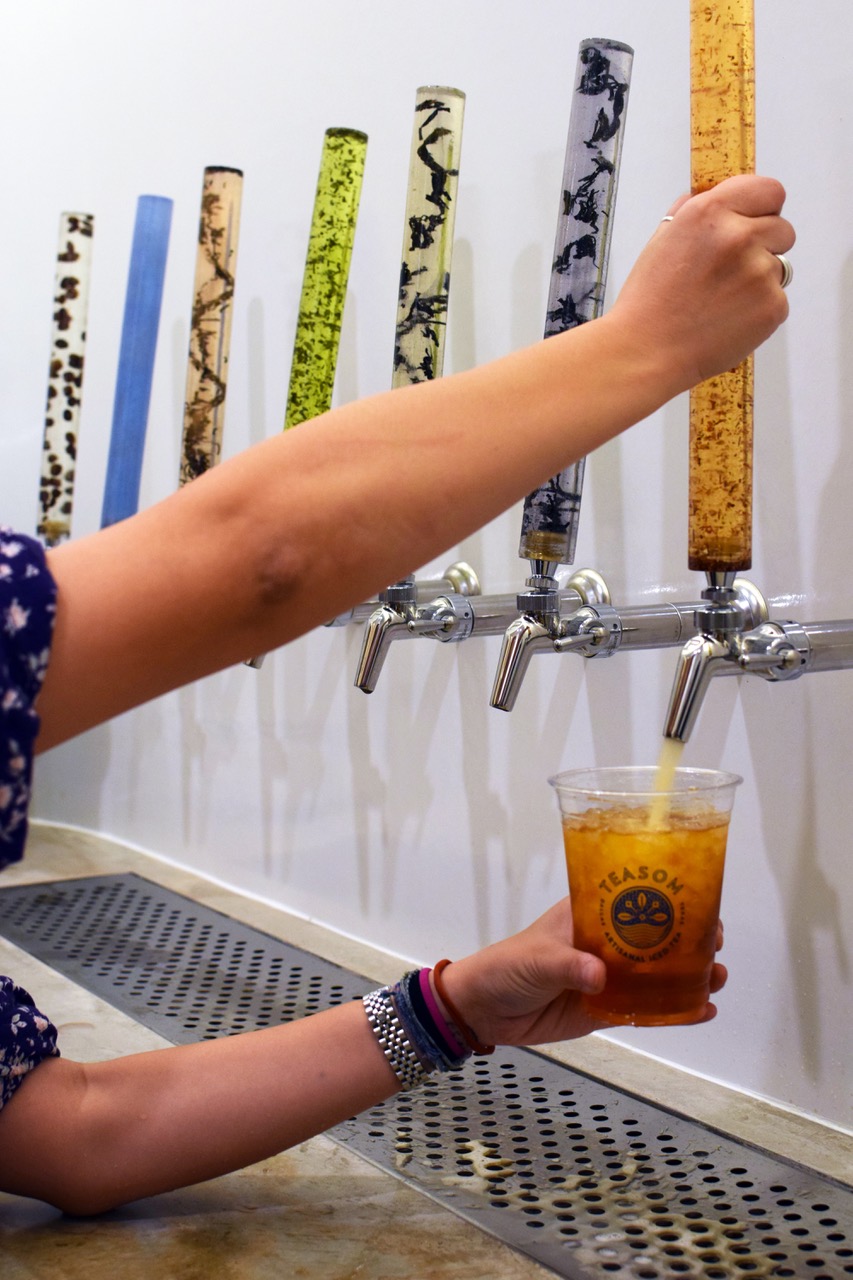 Get the SideDish Newsletter
Dallas' hottest dining news, recipes, and reviews served up fresh to your inbox each week.