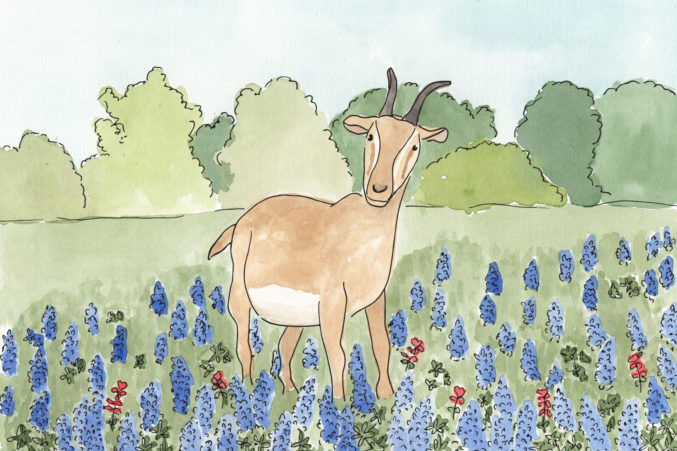 FOR A NEW MOON IN CAPRICORN READING FOR YOUR SIGN, HEAD TO OUR HOROSCOPES PAGE.
This is a big one! How are you doing? Know that whatever is coming up for you right now – all the feelings, thoughts, memories, or dreams – are here to be witnessed and processed for your own best evolution as a human being.
The astrology for the coming month is pretty huge. We've got another eclipse January 10 at the Full Moon in Cancer. The Capricorn-Cancer polarity teaches us about the ways in which we try to fit into tradition and belonging. Sometimes we push ourselves into boxes to please other people – for love, validation, and acceptance. Sometimes we hustle and hurl ourselves into things in the hopes that we'll finally feel whole. Sometimes we pretend we're like everybody else because we're afraid of being misunderstood.
If we let these eclipses do their job, we will listen for new ways to write those old stories. We will learn to love ourselves more completely. And we will forgive others for not having the courage to evolve with us.
How can digging into Capricorn energy help us now? Capricorn initiates us into full blown winter. The commitment to living past the surrender and death of autumn involves connecting with what we want to bring to the greater good. We redirect our attention to how we want to live in the world, we make plans to accomplish those goals, and summon the discipline for those many tasks. Whenever you hear a voice inside that says, "I have to work," that is you applying your Capricorn. After all the revelry, comes a strong pull towards that achievement.
Here are three thematic categories for this lunar cycle to support you in making the most of the astrological energies:
Discipline
Anyone who has ever started and stuck with a diet or exercise regime can attest to how powerful a structured program can be to growing discipline across all areas of life. This aspect of Capricorn relates to its astrological ruler, Saturn. In the Greek, Saturn is Cronos, Lord of Time. When you lift weights, for example, you do reps and count by number. You organize your actions by time. When you run, you put one foot in front of the other, and it is the rhythm of that simple action – easier each time out – that brings order to your life. When we follow a nutritional diet, we create boundaries around what and when we can eat, hopefully bringing some mindful stability to what may have felt chaotic. This isn't necessarily fun at first, right? But the Capricorn in us knows that it will be worth it once we've got our new rhythm.
Of course, there are lots of ways to be disciplined besides diet and exercise! However you seek your discipline this cycle, may it be for you and by you, and not to please other people.
Achievement
Capricorn is represented by the mountain goat. The Capricorn in each of us gets on a mountain path and just climbs and climbs. Head down. Up up up. Without complaint. This speaks to the essence of Capricorn, which is really about a principle of impersonal concentration. It's a focus that shuts out everything else going on. The Capricorn in us endures.
This capacity for endurance is really important. It's definitely a wintry characteristic: pushing through the body's discomfort and exhaustion because we must. I like to talk to clients with strong Capricorn energy about the need to consider the path we're climbing. We get on these paths at a young age, like good little mountain goats, and we just climb like we're told. At some point, life brings us a pause, when we look up from the path and realize, "So this is where I am. Wait a second. I don't want to be on this path. This path was the dream of my ___ (fill in blank: Father, Mother, Teacher, Community). I actually want to be on that mountain over there!" And then we scoot down the mountain, and start the climb all over again. And we can do this! The Capricorn in all of us has the tools we need for starting over. At the end of our days, the real achievement is in how authentically we honored the proper path for each of us.
Authority
In medical astrology, Capricorn is associated with the knees. Think for a second about all that your knees do for you. They take so much for us. Saturn, Capricorn's planetary ruler, governs our bones and our teeth. Together these underline the importance of Capricorn for speaking to our foundations and our structure. Capricorn is about our rules and borders; it's about our internal government. We create containers of time and energy around the things we do in a day in order to make things happen. If we didn't contain an idea by shaping it on paper within a block of time, then what good is the idea to the material world? By honoring structure, we build mastery. And by building mastery, we come to know our real authority in the world.
The medicine of Capricorn has to do with learning over time to let go of any inherent fear that we have to or should do things according to someone else's structure. As the inner critic's voice subsides, we recover a lightness of being not known since childhood. We let go of trying to be the expert, of fears we'll get it wrong, of paranoia that we're actually imposters. And what comes forward is the pure Capricorn, who is ready to work for the world according to our own unique sense of personal authority.
Wishing you a fruitful climb this cycle! Do it for your dream! To learn more about the wisdom of Capricorn with me, please click here.
Britten LaRue is a Dallas native and Hockaday graduate with an MA in Art History from SMU. An astrologer, tarot reader, and teacher-mentor, Britten blends her academic standards for excellence with the wisdom of her life experience, including grief, trauma, addiction, motherhood, sexuality, and divorce. You can follow her at @brittenlarue.