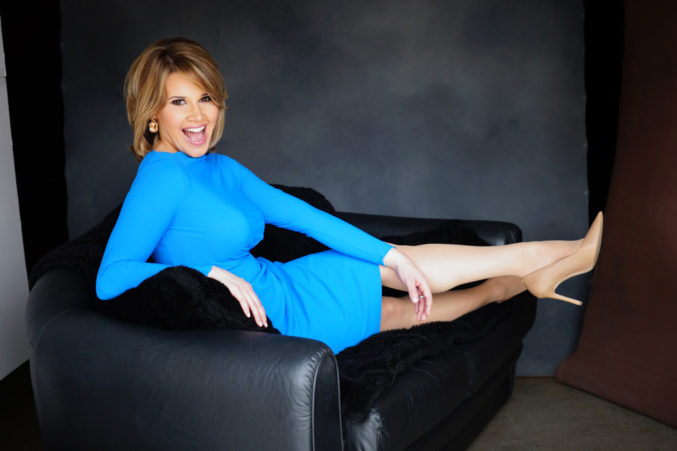 Five Healthy Choices Kara Sewell Makes in a Day
The WFAA Daybreak anchor relies on naps and Studio 6 to keep her on track.
By Kimber Westphall
Published in Living
December 11, 2019
1:34 pm
With a regular 1:45am alarm set, Dallas morning show host Kara Sewell has her sleep routine down to a science. "We are consistently doing stories on Daybreak about how people aren't getting enough sleep," Sewell says. "It doesn't matter the reason, but countless scientific studies show people are walking around tired." Naturally, her biggest self-care go to is rest—unplugging and unwinding to let her body heal with the power of sleep.
We caught up with Sewell on the way to her favorite Studio 6 class, MEGA Cardio Sculpt, to learn about her daily wellness routine.
I'm sure you get this question a lot, but how do you wake up that early every weekday?
My alarm goes off at 1:45 am every weekday and it can be brutal. Naps are everything! I usually try to take one after a workout and lunch, so don't try to get in touch with me between 1 to 3 in the afternoon. Ha! I turn my phone on silent, close my blackout curtains, and get some z's. I don't set an alarm unless I have an event to attend or emcee that evening.
My doctor tells me that, other than being hydrated, being well rested will make me look younger and feel better all day long. I set a reminder on my phone to start winding down at 8 pm and it's lights out by 8:30 pm. I try to catch up on sleep on the weekends but I've heard that doesn't work in the long run. I'm going to keep trying anyway!
What's your favorite item in your gym bag right now?
I wish I had a gym bag! I cram my workout clothes in my purse and usually hunt for a ponytail holder in my car console. My New Year's resolution is to up my gym bag game. A water bottle I could actually keep up with would be a good start.
So we know your favorite workout right now is Studio 6. What do you love about it?
It uses the Lagree fitness method with a patented Megaformer machine in a 50-minute workout. It never gets easier! And I love the challenge. It's also improved my posture and upper body strength. I credit [WFAA] health and wellness reporter Sonia Azad for introducing me to Studio 6 after attending one of her healthy happy hours. By the time this is published I will have joined the "Century Club," which involves completing 100 sessions and 5000 minutes on the Megaformer! 
What's your most important daily wellness goal?
My daily wellness goal is not complicated: make time for rigorous physical activity, take a nap, eat some veggies and avoid sugar (it's such an addictive ingredient and it's everywhere). I believe health and wellness goals have to be realistic if you want to make them a part of your everyday lifestyle.
What motivates you to hit the gym each day?
I work out to relieve stress and because it helps me sleep better, but good nutrition is crucial to keeping me energized and focused while anchoring the news. No one wants to watch a sleepy morning anchor. Most importantly, I have high blood pressure—it's heredity and I've taken medication for nearly two years despite efforts to control it with diet and exercise. Fortunately, my blood pressure is under control now and I plan to keep it that way by taking care of my body. You only get one!