Wellness is a major buzzword these days, but it can mean a little something different to everyone. Does it stand for self-care and restoration, or is it more about strength and endurance? So, we created a series breaking down the healthy habits of local influencers and entrepreneurs, allowing them to define what wellness means on a personal level.
Over the past few years, Dallas has watched Brit Rettig grow GRIT Fitness' presence throughout the city (the first gym was in the Design District, followed by Addison and SMU Boulevard). Rettig leads a team of more than 90 people and is consistently pulled in several directions.
She was working nonstop when her body literally shut down, and she was diagnosed with the relatively rare Ramsay Hunt Syndrome, which affects the facial nerve on your ear. Rettig suffered severe cranial nerve damage and the left side of her face was paralyzed for over four months. "At first, I was depressed, embarrassed and devastated that I couldn't teach classes and physically run my company," Rettig says. "But after some time passed, I was so inspired and encouraged by the outpouring of love and leadership from the GRIT team who stepped up and ran the studios without me."
We checked in with Rettig, whose longtime goal has been to help women feel empowered, to hear her outlook on wellness and self-care.
You have a newfound perspective on life, and the importance of self-care. So how do you start each day with that in mind?
Before, I always thought self-care was selfish, but now I see that it's essential for me to be an energetic, healthy leader for my team. I have a very consistent morning routine. I wake up early and drink a glass of water and a cup of black coffee with a scoop of collagen peptides. Then I read a spiritual devotional for five to 10 minutes and write in my journal.
Any advice from your health scare you can share with D Magazine readers to focus on wellness and avoid burnout?
Schedule alone time to rest and do nothing, even if you don't feel like you need it. It's critical to commit to your self-care with as much dedication as you commit to your career goals, your family, and your workouts.
When I got sick last year, I had no idea I was under so much stress.  I'm so used to going 100 miles per hour, that I didn't even realize the anxious thoughts running through my head and how those were impacting my body.  Toxic stress is incredibly harmful both physically and emotionally. I feel a strong conviction to share this with readers, especially women, so that they don't have to learn the hard way like I did.
What's the best way to unwind after a long day of bouncing between your studios?
I have a bathtub tray that fits a candle, a glass of wine, and a book. I love soaking in a bubble bath with Epsom salt and lavender essential oil—it's my favorite form of self-care. It's also an effective way to decompress and reduce inflammation in my body after high intensity workouts.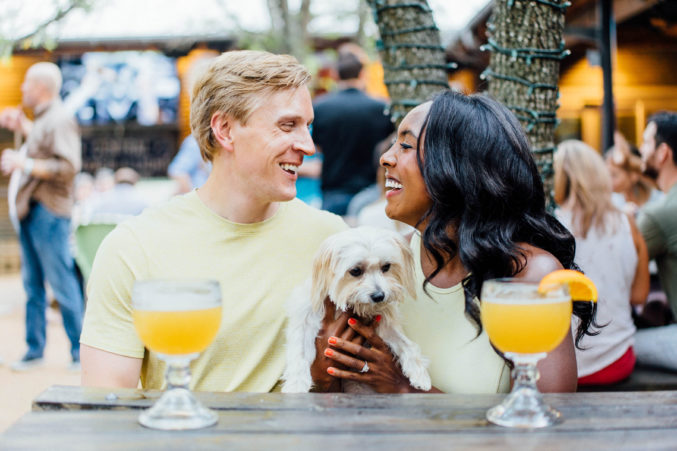 What's the thing you're obsessed with in your gym bag right now?
I'm actually obsessed with my gym bag itself! I got a pink Fjallraven Kanken backpack for my birthday this year, and it's perfect for traveling, gym-going and everyday use. It has a laptop holder and lots of side pockets. Most importantly, all of the young kids carry them so it makes me feel cool. Not sure if I've "still got it" or am "trying too hard" but either way, I love the bag.
Aside from GRIT Fitness, any great workouts you've experienced lately or studio you've visited?
I'm a former Division 1 college basketball player, so I like studios where I'm really pushed and the trainers talk crazy to me. I've got grit, I can take it. I recently checked out a new studio called Lift House in Preston Center, and I enjoyed the athletic conditioning, camaraderie, and push from the trainers.
Get the AtHome Newsletter
Enjoy Dallas' best trends, hot properties, and tips from local designers to help you nest in style delivered weekly.