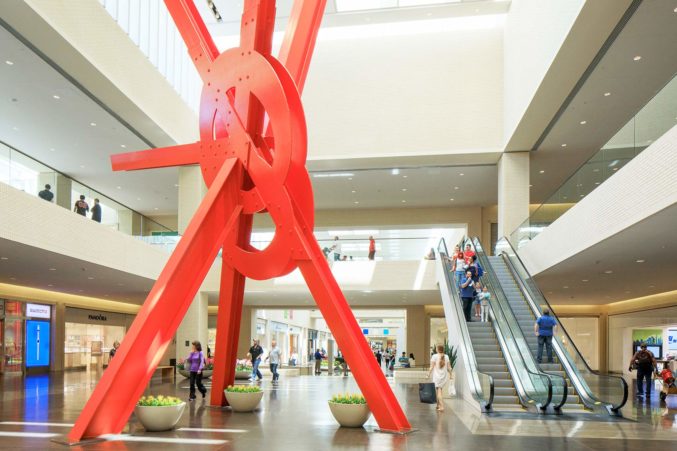 The Most Exciting New Store Openings at NorthPark Center
Zimmermann, Golden Goose, and more brands will make their brick-and-mortar debut in Dallas.
It's a tall order to keep up with every store opening in NorthPark Center. It seems like, during every visit to what some have called—semi-seriously—the best art museum in Dallas, you discover something new. Maybe a store simply moved to a bigger, grander spacer, or a spot is transformed entirely for a new brand, leaving you to wonder, "What was even there before?"
Here, we call out a few of the most notable new names to know, from big hitting labels to more under-the-radar brands.
New Doors
Tuft & Needle
One of the leading bed-in-a-box brands opened their first Texas location this September, offering honestly-priced products (mattress stores are notorious for markups), and becoming our city's first online mattress retailer showroom (how's that for an oxymoron?).
Alexandre Birman
The Brazilian footwear designer's third store in the U.S. is located next to Neiman Marcus, and is lined with his luxe designs, including the celeb-loved Clarita style, seen on Kate Hudson, Gwyneth Paltrow, and Lupita Nyong'o.
Dolce & Gabbana
The announcement for the luxury brand's first North Texas store was met with some controversy back in December, but it opened as scheduled this fall. The beautiful NorthPark location is also reportedly the U.S. flagship for the Italian brand.
Soon to Come
Golden Goose (fall 2019) 
Dallas loves Golden Goose, known for deliberately scuffed Italian sneakers that range from $300 to $600. (They're essentially not-too-precious status symbols.) And though they've long been stocked at stores like Forty Five Ten, Cabana–Canary, and Studio Sebastian, this will be the brand's first standalone Dallas boutique.
Zimmermann (spring 2020) 
The delicate, elegant Australian designs have been spotted on more and more celebrities recently, including Margot Robbie, Beyoncé, and Kendall Jenner. Kate Middleton was ahead of the curve in the brand's Roamer day dress back in 2014.
Zimmermann will open a rare store outside of New York and California this spring.
Eataly (2020) 
The tri-level specialty grocer and Italian eatery will make its Texas debut next year, bringing a sensory overload of gelati, pasta, and rooftop wine dinners. We're excited about it.