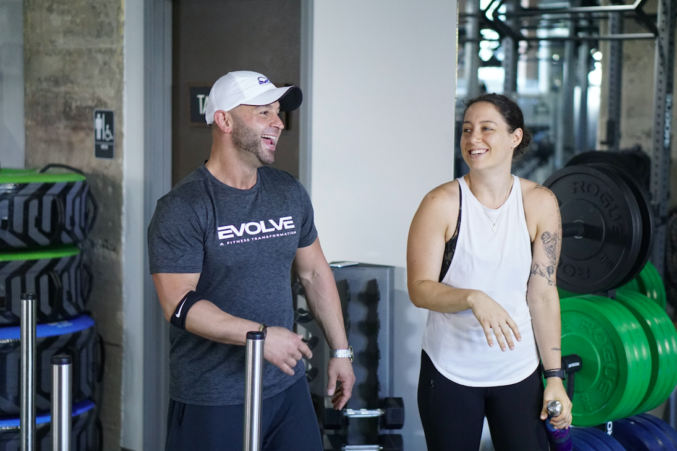 Rise Nation and Evolve Have Teamed Up
It's the boutique fitness crossover we didn't know we needed.  
A gym announcing a class sale isn't always newsworthy, but when two of Dallas' most popular boutique fitness studios announce a partnership, it feels important. Case in point: Rise Nation and Evolve's new partnership.
Here's the deal, if you have a membership at Evolve in downtown Dallas, you can purchase five Rise Nation classes for $79 (one class is typically $26). Those with monthly memberships at the Jennifer Aniston-endorsed Rise Nation can purchase five Evolve classes for the same $79 price. It's community fostering at its finest, and a great opportunity to combine motivational mottos. ("Rise Up and Evolve" was really just sitting there.)
The local partnership also offers an interesting model that could inspire future boutique fitness collaborations. Combining Evolve's strength classes with Rise Nation's 30-minute bursts of cardio offers a comprehensive workout. Imagine if your favorite Pilates and spin studio teamed up for membership discounts. The yoga and HIIT collab of your dreams could be a possibility. Dream big, guys. Rise up and evolve!