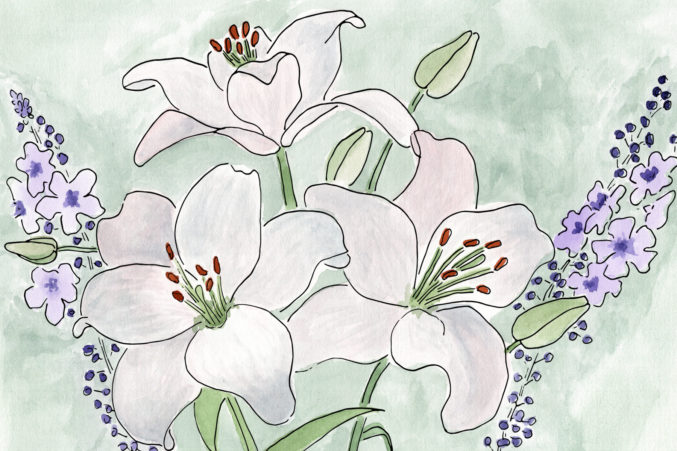 FOR a NEW MOON IN Virgo READING For your sign, HEAD TO OUR HOROSCOPES PAGE.
In Leo, we remembered our passions and what lights us up. Now, in Virgo, we put what we've learned to use. Virgo relates to the time of the year when pre-industrial cultures would cultivate and sort through the harvest, eliminating the inessential for the good of the community.
At the time of the New Moon, all of the personal planets (Sun, Moon, Mercury, Venus & Mars) will be in Virgo. This is a lot of Virgo. This is serious energy for getting sh*t done. Anyone born in the next two weeks will one day be putting their astrology stats at the top of their resumes!
And with Uranus in Taurus sending a helpful line across the skies to Virgo, we may be inspired to shake things up with new ways of doing the same old things. This is a time to ask ourselves: What if there's another way to go about business as usual? What if it's possible to dedicate myself in devotion and discipline without constantly depleting all my energy? What if I could bring in more creativity and more flow by working (gasp) less?
In other words: 
What is the paradigm shift we need to bring in less anxious hypervigilance and more patience, softness, and care?  
How can learning from Virgo energy help you this cycle? For Virgo, it's all in the approach to the details. When we're operating in high-vibration Virgo, it's about recognizing the inherent interconnectedness of all of our choices. It's about seeing the minutiae of our daily life as a reflection of the relationship between mind, body, and spirit. Virgo at its best teaches us how even reverently cleaning the kitchen counter can be a sacred act of devotion to one's life. For Virgo, every thought, word, and deed acts as a container for our purest purpose.
September's Full Moon in Pisces, which flowers over the middle weekend of the month, will feel like an invitation to dream, create, and reconnect with our deepest empathy. It will bring softness and pause to a month that mostly feels like it's about focused work. This is definitely a full moon to plan around. Stop the chaos if you can, and surround yourself with the people who fill your cup.
Here are three key ways to work with the Virgo within, including local resources for support:
Wellness
After January, September feels like the month that is calling us most to get clean, clear, and rebalanced. This is Virgo's invitation to us. In medical astrology, Virgo is associated with the digestive system, including the intestines, spleen, liver, and colon. The part of us that connects with Virgo is keen to chew things over, and then separate out what is no longer needed, literally and metaphorically. There is no greater time for a cleanse than in Virgo season! The key is not to swing too far into perfectionism, losing the priority in the obsession with details. For Virgo, that priority is serving the body as a system that is interconnected with our mental, emotional, and spiritual health. Over-doing it would defeat the purpose.
For years now, Mary Kathryn Bass and Leslie Needleman of The Gem has been helping Dallasites remember how to feed themselves in an integrative way that feels relaxed and centered. Adults and kids alike return to The Gem for their incredible smoothies and juices. The Turmeric Latte is a dream! They will even prepare juice cleanses for takeaway at different levels, depending on your taste for gnarly. For those looking to chew, their fresh soups and salads are phenomenally tasty and fortifying, without any inflammatory ingredients.
For an extensive list of resources on wellness, see the article How to Build a Better You in Dallas from the January 2019 issue, which could be alternatively titled: How to Go Virgo in Dallas.
Organization
Virgo is ruled in astrology by the planet Mercury. Mercury represents how we make meaning, communicate, and process thoughts, frameworks, and ideas. This explains Virgo's association with the discriminating mind. The Virgo in each of us wants to sort, categorize, and put everything in place to get things done. Again, Virgo relates to systems, and thus the mental and intuitive capacity for seeing how to perfect the order of the organism, whatever kind. People with a lot of Virgo are often known for making suggestions for how to help make things work better, look better, and be better. They just see it. The Virgo in your life could be the name of a self-improvement business.
The Home Edit, an organization service led by Nashville-based Clea Shearer and Joanna Teplin, is opening an office in Dallas this fall, so we can soon be soothed by a color-coordinated closet where everything is in its place. Until then, the duo also have a collection available at The Container Store (which is actually Dallas-based), the ultimate haunt when you want to get your home's act together.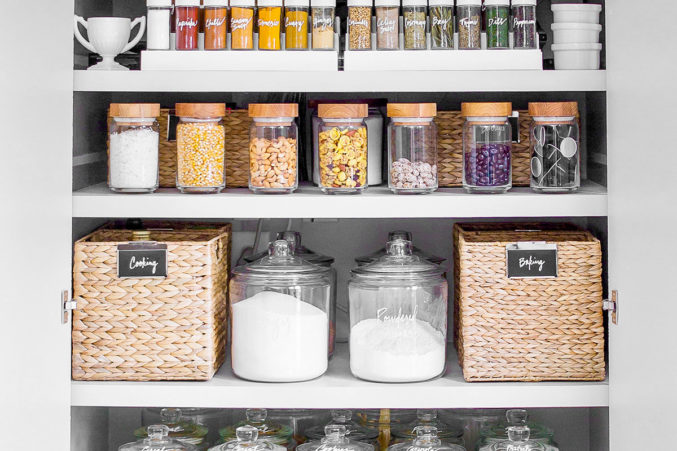 Devotion
The symbol for Virgo is The Virgin. The term here does not refer to the idea of being sexually chaste. Rather, it goes back to pre-Christian priestesses of the temple. These women did not marry, and thus belonged to no man. Wholly unto herself, the virgin dedicated herself to a clear mind and heart. The Virgo in us has a high call to service in this life. An Earth sign, Virgo is about serving the physical world, the body, the home, the earth. It's about what we take care of on the material plane. There is focused reverence to Virgo energy. So, this cycle we can ask ourselves: What am I in service to? Part of how we answer that is by looking to what we give our time, money, thoughts, and energy. Our daily choices reflect the nature of our devotions.
Wendi Hardage of Misaotra is someone in the community who shines a clear light of devotion on what she reverences, for the good of all. Wendi offers clients a personalized, holistic approach to skincare that combines Ayurveda, traditional Chinese medicine, and Western herbalism. She is a practitioner who also teaches, because she believes so passionately in the importance of learning clean living from ancient techniques. Her Instagram account offers not only an education on how to live rhythmically with the seasons of the planet in a holistic way, but reveals a human being very much in her own personal practice of dedication to the ideals which define her professional choices. This is the devotion of Virgo.