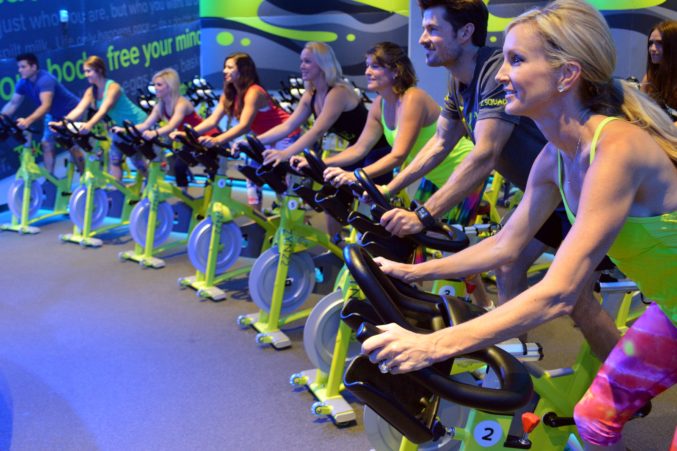 Zyn22 Will Close Their Park Lane Studio
The Texas-based spin chain will show a little extra love to their Oak Lawn Avenue location.  
Before national spin chains like SoulCycle, Cyclebar, and Full Psycle arrived in Dallas, we had Zyn22, whose dome-shaped studio on Park Lane offered many their first introduction to the music-driven, bike-based cardio that's practically ubiquitous in our boutique fitness scene today.
In 2016, Zyn22 opened a second location along Oak Lawn Avenue, which they just announced will be their sole Dallas location when the Park Lane studio closes its doors on August 1.
See below for the full release sent this morning.
Dear Trybe,

After much consideration, the ZYN Team has made the decision to merge the Dallas studios. We will be closing the Park Lane location after classes on July 31st and making maintenance/cosmetic updates to our Uptown location from Aug 4-6.

Yeah that's a lot in one sentence but keep going, it clears up…

This decision has been difficult. Our second studio, Park Lane, is an important chapter in the ZYN22 story. We've made some of our best friends ever, fallen in love with DJ Rides, THE22, and y'all showed us how to bring the HEAT (sometimes, quite literally). This is where we met Dallas and there's no way in hell we're saying goodbye.

We're showing Uptown some extra TLC to prepare for all of Dallas in one dome. If we know one thing to be true, it's that Dallas is strongest together.

There's more info below about how this will affect your membership and class credits. You can call the Uptown studio for any additional questions you may have.

We look forward to finishing the #22in22 Challenge strong and starting a new chapter for the Dallas Studio.

In Sweat,

the ZYN Team