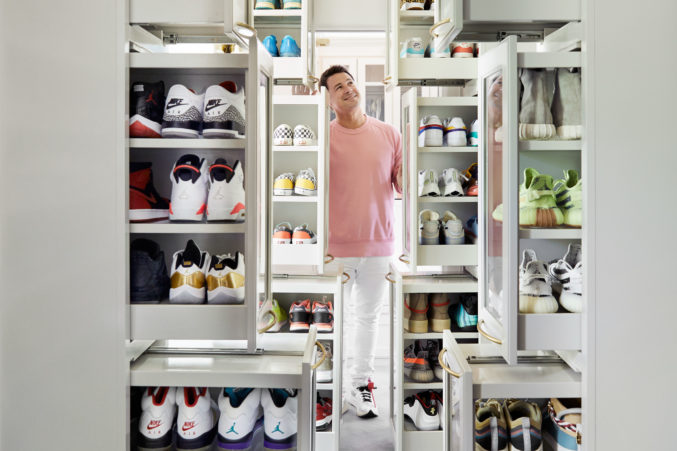 Important Shopping Alert: Centre's 3rd Annual Warehouse Sale
Feed your inner hypebeast at Dallas' "Best Place to Buy Sneakers."
Did I use "hypebeast" right? I just spent the past 30 minutes trying to wrap my head around things like StockX, Nike LDWaffles, and "hype launches." I spent way too much time scrolling through @cnkdaily's colorful Instagram feed. In our current issue (on newsstands now!), shoe connoisseur Nic Brent (a visual merchandiser for Adidas and Nike) shares his top six favorite sneaker shops, dropping brand names I've literally never heard of, like Hender Scheme. There's still so much I do not know.
But what I do know, is that Centre, owned by Nick Sunderman and former NFL defensive back Michael Huff, is a very good place to buy sneakers. So much so that we gave the Mockingbird Station store an award. This Thursday, Friday and Saturday, you can go buy said sneakers at a closeout prices, so Centre can make room for more "hype launches." (I'll stop now.)
The annual warehouse sale is located at 2895 113th Street in Grand Prairie, and all sales are final. If you've made it this far, I'll recommend this inside look at Sunderman's closet, filled with limited-edition Jordan 4s (the ones designed by KAWS) and about 600 other pairs of sneakers.