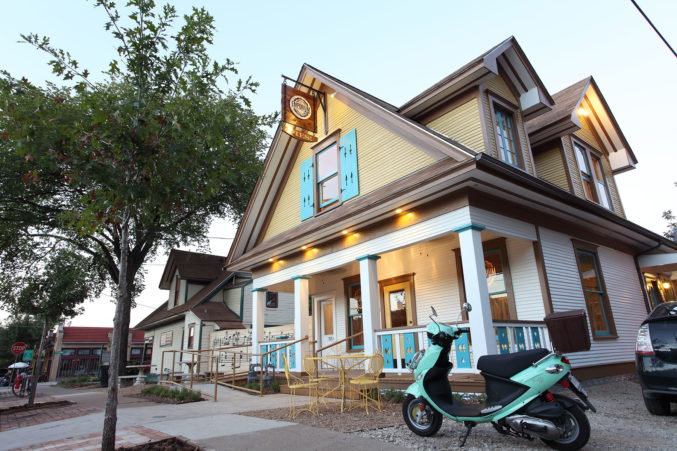 Celebrate Christmas in July With Emporium Pies
The "Melted Snowman" is back, baby.
The concept of "Christmas in July" is often cruelest in Dallas, where we're usually deep into feels-like-1,000-degrees temps by the time the "holiday" rolls around. But today, with its breezy and forgiving high of 90, is a perfectly acceptable day to celebrate. Actually, most of the days in this 2019 summer would have been a perfectly acceptable to randomly get in the winter spirit. According to one of my personal favorite Twitter follows, WFAA meteorologist Pete Delkus, this has been our coolest summer in 15 years. See below for an unnecessary play on the word "cool."
Would you say this summer has been cooler than normal?

Would you have guessed this summer is the coolest in 15 years?

It is!

Last summer cooler than this one up to this point was 2004. That summer only had 1 day of 100° heat. I wouldn't mind repeating that! #wfaaweather pic.twitter.com/J6d8AG7qXQ

— Pete Delkus (@wfaaweather) July 23, 2019
Anyway, if you feel like getting festive, the wonderful Emporium Pies will be selling their winter-themed menu for one day only, including the very cute "Melted Snowman," a peppermint cream "Father Christmas" pie, and iced "hot" chocolate because summer is still upon us. All three locations (Bishop Arts, Deep Ellum, and McKinney) are celebrating.
Merry Christmas in July, y'all.