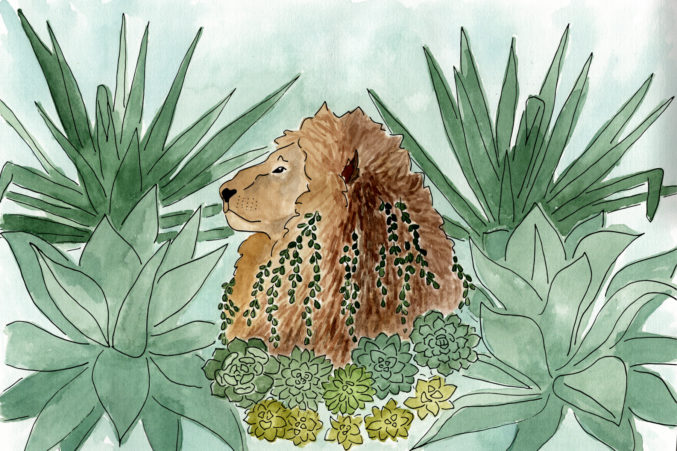 Astrology is Everywhere. Why Not Dallas?
The ancient practice is having a moment again. So, what's your sign?
When I was in college, my friends and I stumbled on "The Birthday Book" in a sorority house. We were probably supposed to be studying, but we'd begun leafing through the copious unread coffee table books in one of Kappa Kappa Gamma's many well-appointed sitting rooms instead. "The Birthday Book" was a thick text with an elaborate cover (I assumed that, like some coffee table books, it would be more style than substance). Inside, there was a page dedicated to each day in a calendar year, with detailed lists of strengths, weaknesses, dominant characteristics, and skills based on the date's astrological influences.
My page was accurate. That weird book somehow knew my major at SMU, and accurately predicted my eventual career path. It understood exactly how I acted in relationships, and pinpointed my deepest insecurities in a way that made me feel a little too seen as I sat in a group of sorority girls. Up until that point, I had always thought of astrology as some sort of kooky, magic-adjacent hobby for Manic Pixie Dream Girls. (This was 2012, and we still thought that cliché was OK.) I didn't become a zodiac fanatic overnight, but I did start thinking it was less silly to ask, "What's your sign?"
As I neared my mid-twenties a few years later, I felt like most mid-twenty-somethings do: Sort of lost. (Cue the tiny violins.) Of course, there are many ways to deal with that, but the one I found most comforting was trying to figure out why I am the way I am. (Can you tell I'm a millennial?) I started going to therapy, and read a book about the Enneagram. I also began gravitating back to the mysterious, scientifically adverse world of astrology. I found Chani Nicholas, a more modern astrologer who incorporates social justice into her practice in a surprisingly cool way. I checked in with Elle's The AstroTwins from time to time. When I'd visit my sister in Los Angeles, I'd stumble on all sorts of metaphysical paraphernalia that was sort of crazy but also sort of fun. I mean, I don't necessarily charge my crystals, but I have them. Because, why not? They comfort me in a weird way, so what's the harm?
I'd find this same sentiment echoed by Britten LaRue, a Dallas astrologer I came across towards the end of 2018 thanks to The Greenway Shop. "I'm not asking people to believe anything. Astrology isn't a belief system. I'm asking you to entertain the possibility that this might be helpful," says LaRue. "If what I'm saying is resonating in any way, how can that be a bad thing?"
"If what I'm saying is resonating in any way, how can that be a bad thing?" –  Astrologer Britten LaRue
I was excited to find Britten, but also surprised. Truth be told, I never expected there to be a legitimate astrologier in Dallas. I thought that kind of expert was only available in West Hollywood, or maybe Phoenix, Arizona. And LaRue is very Dallas. The Hockaday graduate received her BA from Northwestern, and her MA in art history from SMU. She's taught classes at SMU, among other universities. An enlightening move to Maui with her family helped solidify a new course in life. "I learned that I just need to start listening to myself. We moved back to Dallas, and I started getting more into astrology, wanting to understand it all, like I do with anything when I'm studying," recalls LaRue. "I started imaging one-on-ones where I could dissect people's charts and give them meditations based on what I'm seeing.  Everything is all about possibilities, and free will, and learning to hear yourself."
LaRue is aware that Dallas isn't often associate with New Age trends, a reality she confronted when The Greenway Shop's Hallie Lamont asked her why she didn't have an Instagram for her newly launched services. "Here I am this Hockaday parent and alum, and a lot of people in Dallas know who I am, and I know they have thoughts and feelings about what this is," says LaRue. "But if I don't do this because I'm afraid, then I have no right to be anyone's coach in letting go of caring."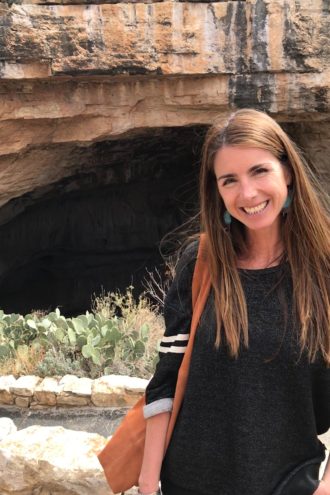 So, we worked with LaRue to launch D Magazine's horoscope series, which launches today, offering astrological readings and musings for each month's new moon. It's brought to beautiful life by artist Lauren Jopling's watercolors, featuring local flora, fauna, and one adorable wandering bull. Astrology may not be for everyone, but, like LaRue says, if it resonates in any way, then it's worth a little star gazing.