Neighborhood Goods is Taking Its Innovative Retail Concept to New York
The modern take on the department store is headed to Chelsea Market this fall.
When I spoke with Matt Alexander ahead of Neighborhood Goods' opening in Legacy West last fall, it was clear that the entrepreneur, who cofounded the innovative retail concept that showcases mostly direct-to-consumer and digitally native brands alongside Mark Masinter (who is also currently working on his vision for a more cohesive, walkable Henderson Avenue), was hoping to eventually expand around the country. However, today's announcement that Neighborhood Goods will open its second location in New York City's Chelsea Market this fall came a bit sooner than he anticipated.
After being approached by the Chelsea Market team last December (just after the Legacy West opening), Alexander knew they couldn't pass it up."The Meatpacking district has a huge amount of foot traffic, and the ideal demographic of consumer," says Alexander. "The rents are still quite high there though, so the opportunity to be a vehicle that brings brands there on a more efficient basis was very exciting to us."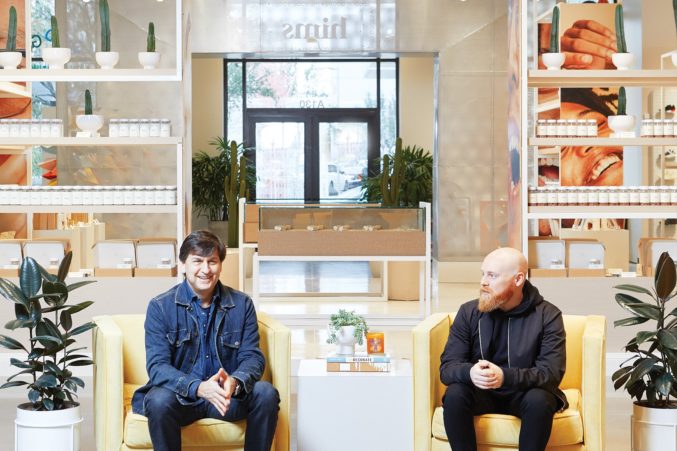 The biggest difference between the stores will be, not surprisingly, the size. The inaugural Neighborhood Goods in Plano comes in at just under 14,000 square feet, while the Chelsea Market concept will encompass about 4,500 square feet. "While Plano and a lot of the other locations we're working on are our take on a new kind of department store, I think Chelsea is going to be our take on a new type of boutique, so to speak," says Alexander.
3,000 square feet in the basement will host the kitchen for the New York locations yet-unannounced culinary component. "Chelsea Market is essentially one of the most vibrant food halls in the country," says Alexander. "We felt this was a real opportunity to contribute something new and push ourselves to come up with something different. So that's the sort of project we're going for at the moment."
No word yet on what that project will entail, or even what brands will be represented at the Chelsea Market store (we do know there will be around 24, and information will continue to trickle in—probably via Instagram—throughout the summer). And while other Neighborhood Good concepts are currently in the works in other cities, Chelsea Market is a perfect initial companion store for Neighborhood Goods' mission of being a discovery and delivery platform. "Brands that come to us have drastically different goals. Some want to be in Neighborhood Goods for marketing. Others may simply want to introduce themselves and build up a community around their product," says Alexander. "The locations we pick for them have different features and functions that can fit those different goals."
For example, Chelsea Market, with its dense, consistent foot traffic, might be the perfect place for a brand to sign a short-term least to test a new product, while spacious Legacy West would work well for a brand to thoughtfully design their own unique presence. "We'll start with the 'what' and the 'why' and then think through which location will be the best fit for that," adds Alexander.