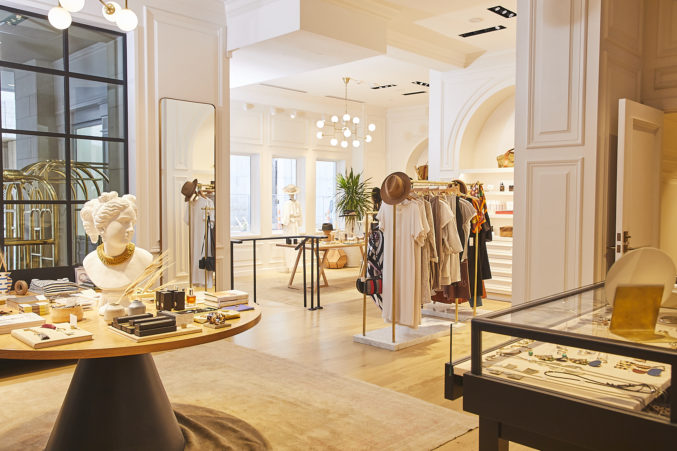 Important Pop-Up Alert: Miranda Bennett at Commerce
You don't know "breezy summer staple" until you discover this Austin designer.
Two years ago, just as the Dallas temperatures really started to climb, I stopped by a pop-up at Set & Co. (ugh, rip) and discovered Austin-based Miranda Bennett. Her modern designs, all made in the U.S. with naturally-dyed textiles, encompass everything from pillows to head wraps (there's even 7-free nail polish now), but her apparel line was on display that sunny Saturday afternoon. Everything was simple, versatile, and beautifully made (with, as it turns out, zero waste). I bought a white denim top and was forever changed.
To this day, that top is the most complimented piece of apparel I have in my closet. It's probably because—simple though they may be—Bennett's designs are distinguished by their timelessness. I've yet to see anything out there that looks like my top. The pieces don't run cheap (prices tend to hover around the $200 mark), but you can wear them for years. (Plus, their zero waste, made-in-America nature deserves to be supported.)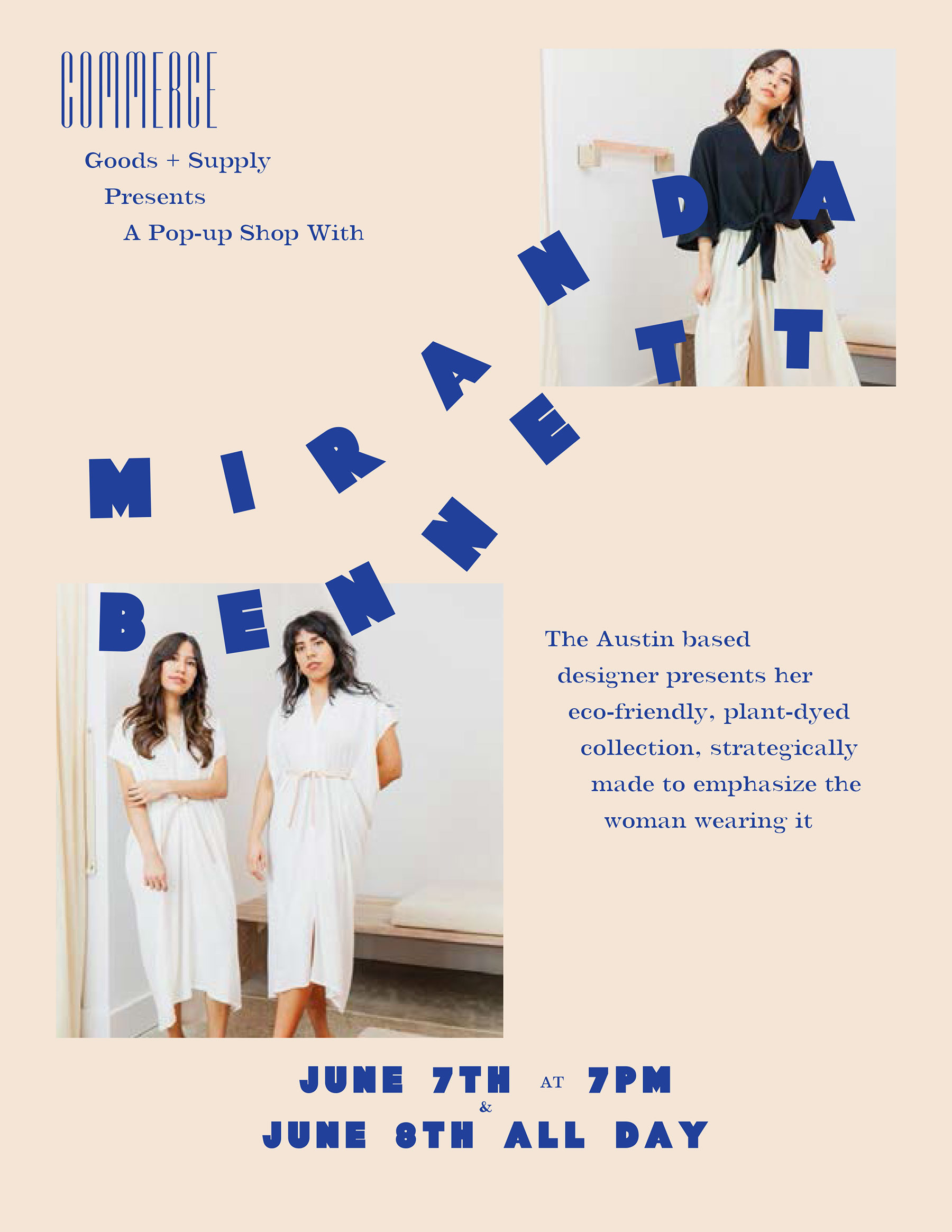 All of this is to say that Miranda Bennett is back in town this Friday (at 7pm) and Saturday (all day long), visiting one of the rare Dallas boutiques that carries her pieces: Commerce in the Adolphus Hotel. We'll take most excuses to visit Commerce (and Otto's, and The French Room, and pretty much anything in the downtown hotel), but this one seems particularly good. Maybe your life will be forever changed as well.