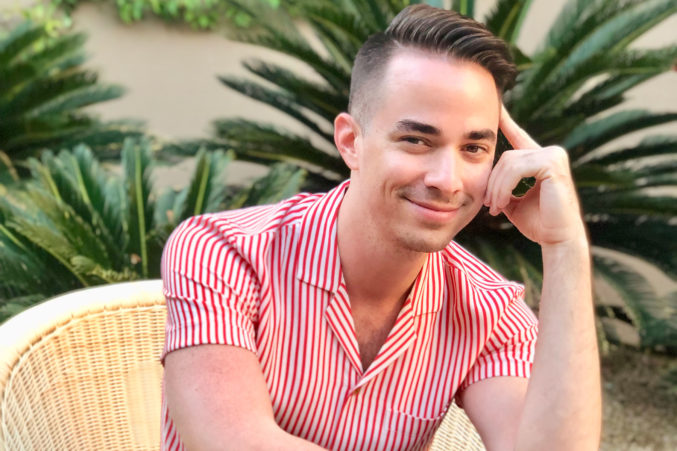 5 Healthy Choices Food Blogger Alex Young Makes in a Day
The Dallas influencer, best known as @EatStyleDallas, is a two-time Whole30 veteran, and a self proclaimed "Outdoor Voices freak."
By Kimber Westphall
Published in Living
May 15, 2019
10:40 am
Wellness is a major buzzword these days, but it can mean a little something different to everyone. Does it stand for self-care and restoration, or is it more about strength and endurance? So, we created a series breaking down the healthy habits of local influencers and entrepreneurs would make on a perfect day, allowing them to define what wellness means on a personal level.
Dallas food and style blogger Alex Young shares his day-to-day by way of "Eat Style Dallas." As he's chronicling his latest finds, both culinary- and fashion-inspired, he tries to keep an eye on living thoughtfully. "I've never gone out of my way to be fitness obsessed, but wellness is near and dear to me," says Young.
As a  food blogger, you're probably constantly trying new places. When you're looking to eat healthy, what are your favorite local spots?
I'm a huge fan of the "Bowl of Doom" at The Kozy Kitchen and HG Sply Co. is a must.
You eat out a lot, so does that mean your cupboards are bare? Do you ever cook at home?
When I cook at home, I keep seasonal healthy ingredients at the ready so that I can whip up a great dinner or lunch in a pinch. I love to make the Perfect Omelette from "The Defined Dish."
I've heard you've done Whole30 twice. Wow! What inspired you to do that?
I actually intend to do another one soon. I did it the first time to reset my diet and truly get back in touch with the real foods that keep me in excellent health.
View this post on Instagram

You say you enjoy working out so you can splurge with your calories. What are your favorite fitness options in Dallas?
I love SoulCycle because it centers me and helps keep me on track with my healthy goals. A class with Valentina or Ashley always puts me in the best mood. I also recently got back into yoga. It's amazing what a little vinyasa can do for your outlook.
We have to include the style part of "Eat Style Dallas." Tell us where you love to shop for workout gear.
I am an Outdoor Voices freak. I love all their fun colors and prints. The fit is always right on!