Four years ago, Dallas-based Taylor Madison launched a travel blog called "The Simple Sol," but quickly realized the somewhat isolating world of digital influencing wasn't the right fit. "I was not a good blogger. It just wasn't my passion," recalls Madison, who received her bachelor's degree in finance from Ole Miss. With the help of her mother (a former Goldman Sachs employee), she transformed the wanderlust-inspired concept into a new venture, one that some might consider even riskier than blogging: a boutique luxury travel agency.
The idea that the internet is rendering travel agents unnecessary isn't a new one, but it has been compounded by imagery-heavy Pinterest and Instagram. Although Madison believes that more travel content is actually a good thing. "I think people have had one too many experiences where a pretty picture they saw online isn't always what it seems," says Madison. "More and more, people are realizing that it's not just about the destination or the Instagram photo. They're looking for an experience."
Though Madison claims to have failed as a blogger, The Simple Sol's site is filled with the kind of dreamy, aspirational content you'd expect from a travel influencer, with posts on "Where to Stay on Joshua Tree" and a short list of Paris must-hits. It's the type of curated, personal presence that would draw in clients who might eschew the help of a more corporate agency. The customized trips are typically planned over a coffee or call (for clients in New York or Los Angeles) with Madison, who knows the right questions to ask. "Just listening to them is the most important thing," she says.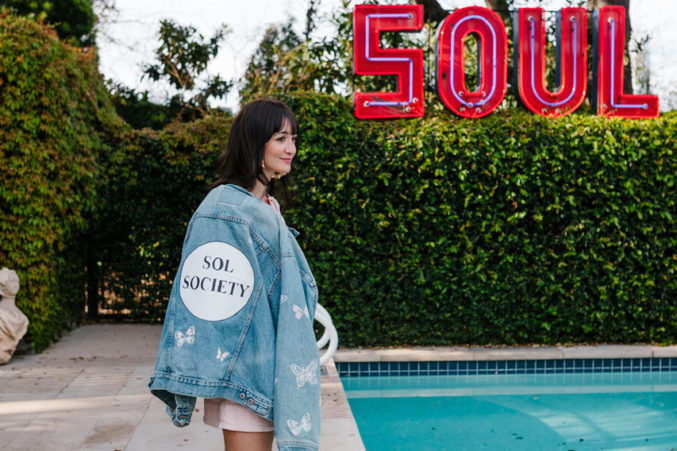 About this time last year, with her 30th birthday approaching and a bad breakup just behind her, Madison was inspired to add an even more experiential layer to The Simple Sol, and launched Sol Society by the end of 2018. "Selfishly, I was getting to visit all these awesome places and experience these things for my clients, but there was a disconnect," recalls Madison. "I was like, okay, for this next phase of my life, what do I really want? Sol Society was born out of wanting to create these kinds of emotional, curated experiences where people can really feel a connection." The members-only travel club also allows Madison to be more hands-on—each intimate trip (attendees average around 10 to 12) keeps the focus on art, design, food, and fashion.
Sol Society is still in its infancy (a group of members just took the club's fifth, highly photogenic trip to Morocco and Paris last month), but it's already evolving to include more Dallas-based experiences (such as a potential event associated with the Dallas Art Fair) in addition to upcoming trips to Marfa and Tokyo. In true millennial startup fashion, Sol Society celebrated their launch at SXSW in Austin this year, creating enough aspirational imagery to fuel an influencer's Instagram for weeks. "I had my whole family in Austin to celebrate," says Madison, "My aunt was like, 'I'm sorry for the things I said about travel agencies being dead."
Get the AtHome Newsletter
Enjoy Dallas' best trends, hot properties, and tips from local designers to help you nest in style delivered weekly.